It's Been a Strong Decade for Passive Investing, But Can it Continue?
January 03, 2020 at 11:01 AM EST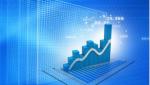 2020 will more than likely see the active versus passive debate rage on when it comes to ETFs, but it's difficult to deny a decade of dominance by passive funds. With their low-cost strategies attracting investors, can passive investing beat out active funds for another 10 years? "The ETF universe...