Can Investor Confidence in IPOs Rebound in 2020?
December 26, 2019 at 12:01 PM EST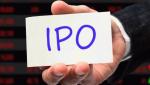 Initial public offerings (IPOs) like Uber and Lyft may have had investors wishing they never took those rides in 2019, but what could be in store for 2020? "This was not quite the banner year for tech initial public offerings that private investors had hoped for. All told, 49 tech companies went...