Can Gold Re-Establish Its Gains from Earlier This Year?
November 15, 2019 at 10:57 AM EST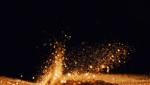 Gold has fallen from its record highs earlier this year when inverted yield curves, fears of slowing global growth and the U.S.-China trade war spooked investors into seeking safe haven assets like precious metals. Right now, it's a constant battle between risk-on and risk-off, which will determine...