What Does The Latest Bitcoin ETF Rejection Mean For The Future?
October 19, 2019 at 11:05 AM EDT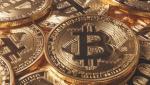 While the ETF market has been anxiously awaiting a Bitcoin ETF, the SEC recently rejected Bitwise's ETF proposal. Now crypto investors are wondering what this means for the future of potential crypto ETFs and the market as a whole. Bitwise Asset Management's Bitcoin ETF was disapproved last...