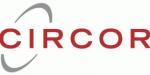 CIRCOR International, Inc. (NYSE: CIR) today announced that it plans to release its second-quarter 2019 financial results before the opening of the New York Stock Exchange on Thursday, August 1, 2019. At 9:00 a.m. ET that morning, the Company will conduct a conference call hosted by Scott Buckhout, President and Chief Executive Officer, and Chadi Chahine, Senior Vice President and Chief Financial Officer.
To listen to the live conference call and view the accompanying presentation slides, please visit "Webcasts & Presentations" in the "Investors" portion of CIRCOR's website. The live call also can be accessed by dialing (877) 407-5790 or (201) 689-8328. The webcast will be archived on the Company's website for one year.
About CIRCOR International, Inc.
CIRCOR International, Inc. is a leading global flow control technology company that designs, manufactures and markets differentiated technology products and sub-systems for markets including aerospace & defense, industrials and oil & gas. CIRCOR has a diversified flow and motion control product portfolio with recognized, market-leading brands that fulfill its customers' mission critical needs. CIRCOR's strategy is to grow organically and through complementary acquisitions; simplify CIRCOR's operations; achieve world class operational excellence; and attract and retain top talent.
CIRCOR routinely posts information that may be important to investors in the "Investors" section of its website at www.circor.com. The Company encourages investors and potential investors to consult the CIRCOR website regularly for important information.
View source version on businesswire.com: https://www.businesswire.com/news/home/20190718005361/en/
Contacts:
David Mullen
Senior Vice President of Finance
781-270-1206