Could Looming Supply Cuts Be Driving Bitcoin?
June 24, 2019 at 18:55 PM EDT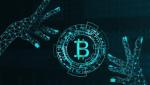 Bitcoin succeeded in retaking the $10,000 barrier late last week, only to go on past $11,000 within 24 hours. The notorious cryptocurrency, known in some spaces as digital gold, crossed the $11,000 mark on Monday to hit a 15-month high amid the hype over social media giant Facebook and its latest...