With their corporate mission to build healthier communities, STC believes there is no better place to start than within their own walls. As a result of these efforts, STC has earned two prestigious awards for their commitment to the health and well being of their employees.
(PRUnderground) March 31st, 2019
The first is the Platinum Employer Award from Wellness AtoZ. Wellness AtoZ is an initiative of the Greater Phoenix Chamber Foundation aimed at making Arizona and the Greater Phoenix region a well-known destination for healthy living. As a Platinum Employer, STC has committed to honor all 4 of the Wellness AtoZ principles:  Live Well, Eat Well, Play Well and Work Well.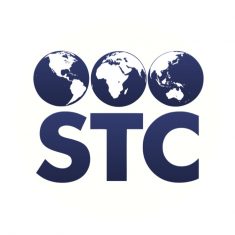 The second is the Gold Award from the Healthy Arizona Worksites Program (HAWP). HAWP is a Public Health Initiative developed through a partnership between the Arizona Department of Health Services and the Maricopa County Department of Public Health. Businesses, like STC, that earn HAWP awards have committed to implementing an evidence-based wellness plan with activities designed to support the health and wellbeing of their employees, their families and their communities.
"As important as it is for us to be a leader in our industry, it is equally as important for us to be a leader in employee health and wellbeing," said longtime Manager of Human Resources, Diane Stava.
"We care because we know that focusing on employee wellbeing benefits our families, our business and our communities. It's a Win-Win-Win," added CEO, Mike Popovich.  "When our employees live their healthiest lives, they help us become even better positioned to build solutions for a healthier future for everyone."
Contact us at info@stchome.com if you'd like to learn more about our wellness initiatives.
About Scientific Technologies Corporation
Tens of thousands die each year from the flu. New measles cases occur even though it was all but eradicated. Whooping cough still kills the young. These and many more diseases are diminished through the use of vaccines, public health prevention programs, and data intelligence. STC, through our innovative technology solutions and consultancies, is on the front line of this battle with its mission to create a healthier future. Ideas Start Here!
Press Contact
Name: Lara Popovich

Phone: 480-745-8500

Email: marketing@stchome.com

Website: www.stchealth.com
Original Press Release.