Benji Candelario remix debuts number 1. Love Is The Answer Radio show grows quickly in popularity. Major new releases. Live Gigs through MN2S planned for 2019.
International Release (PRUnderground) January 23rd, 2019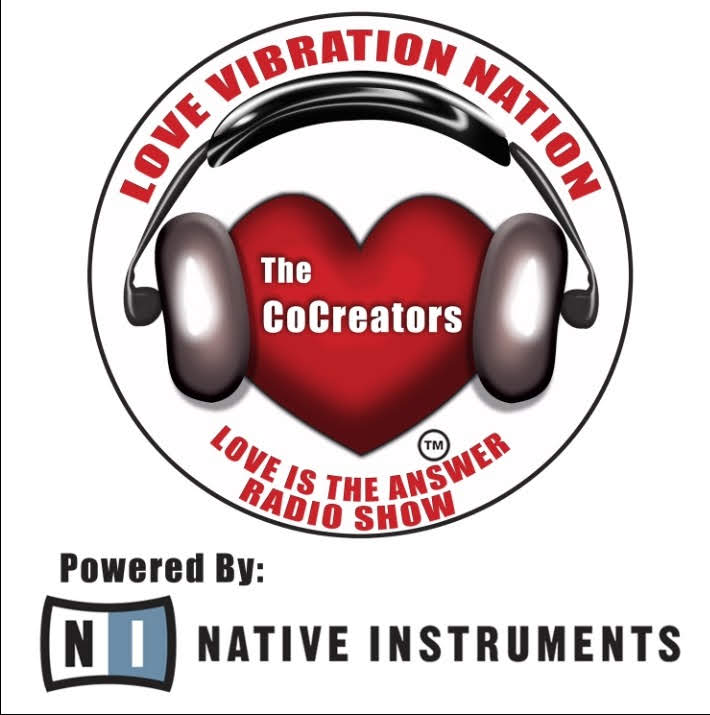 2018 was a banner year for Love Vibration Nation R3UK and label bosses The CoCreators. They scored over 50 chart positions worldwide with their original tracks and remixes. The label ranked number 25 in the progressive house genre sales on Traxsource, number 1 in STEMS sales and number 101 in techno sales.
The CoCreators enjoyed similar success during 2018.  They won number 1 sales Stems format sales Traxsource for the second year in a row, Number 45 Progressive House artist and added the number 12 overall Progressive House Track of the year based on all store sales and streaming services worldwide with Psalm 23 Jerry C King (The CoCreators Anointed Mix).  2018 also gave The CoCreators 3 number 1 chart positions on Kiss FM with Coqui Selection Selecta (The CoCreators Sound Clash Mix), Coqui Selection Want You (The CoCreators Star Seed Mix) and Jerry C King Psalm 23 (The CoCreators Anointed Mix). They also enjoyed great success with their debut album entitled Hits and Hearts.
They enjoyed consistent support from DJs around the world like Luigi Madonna, Joseph Capriarti, Treasure Fingers, Sam Divine, DJ PP, Coqui Selection, United Ants, Horsemeat Disco, Tocadisco, Kenny Brian, Benji Candelario, D Formation and many others.
Things went so well for The CoCreators music on Kiss, that they were invited to do their weekly Love Is The Answer Radio Show on as regulars right before Roger Sanchez Release Yourself radio. The show is Powered by Native Instruments in a formal arrangement that seems to be working out quite well.
2019 has started off right where the duo left off with big things planned for the fiscal year. The CoCreators remixed and released Good 4 My Soul by Benji Candelario feat Nina Lares on Jan 14 Traxsource, Beatport, Juno release for DJs and International release date of Jan 26th. The CoCreators Time Travel remix debuted at number 1 on Kiss FM Dance chart and positioned number 16 Essential Soul Charts on Traxsource.
Their Love Is The Answer Radio show, which was already popular on MyHouseRadio.fm continues to build a strong following on Kiss FM Australia. Station Manager Timmy Byrne Says "The CoCreators Love Is The Answer Radio show is quickly emerging as a Kiss FM favorite. These guys are serious about sharing love through music."
"The sky is the limit this year!" Say The CoCreators. 2018 was a great year but we are not setting any limits on what we can achieve now. We are in it to win it and on a mission to spread love through music worldwide!"
Major new music releases are planned for 2019. The CoCreators team up once again with Jerry C King on Psalm 23 the Platinum Edition. The highly anticipated follow up to the Gold edition features a brand new remix by The CoCreators that stretches their musical boundaries and breadth of sonic expression.
Spanish DJ Legend Coqui Selection is to release his first ever full-length album entitled Valhalla. The CoCreators are in the process of remixing the title track of that album now which will be released in the first quarter of 2019.  Coqui Section stated it may be the best track he has ever done. The CoCreators are taking extra care with their effort on behalf of the Spanish Legend.
Fresh talent is expected to shine when The CoCreators release Free Your Mind as their new signing Paolo Tossio adds his remix to the package.  More releases and remixes of Mikel Gil tracks, as well as remixes for Rico Garcia, round out what is sure to be a jam-packed chart-busting first half of the year. But that is not all, The CoCreators are working on a couple "Major" original releases which are expected in the spring so they can drive demand for live performances through the summer months.
Love Vibration Nation R3UK is distributed by Sony companies and MN2S. MN2S main book of business has been a DJ/Talent booking agency for well over a decade internationally. MN2S talent division has recently taken The CoCreators on as clients. "We are thrilled to have The CoCreators on our roster and look forward a prosperous 2019 booking their live performances worldwide!" Says Josh Thorpe of MN2S. To book The CoCreators live please contact josh.t@mn2s.com.
Love Vibration Nation R3UK and the CoCreators have close to 150,000 followers across their combined social media accounts on Instagram, Twitter, Facebook.
About Love Vibration Nation Music and Publishing LLC
Love Vibration Nation Music and Publishing LLC is a record label and publishing company specializing in House Music. We are members of the American Society of Composers, Authors and Publishers (ASCAP) since 2016. Asian publishing rights are contracted with KDM publishing. The label's music is distributed under Sony Music Group umbrella & MN2S and is aggregated to 400 plus of the top stores and music streaming services around the world.
Love Vibration Nation Music and Publishing LLC is the home of The CoCreators.
Love Vibration Nation solely operates and owns sub Label R3UK, specializing in underground house and techno music genres.
Press Contact
Name: Marco DiCristo President

Phone: 407-906-4572

Website: http://www.lovevibrationnation.com
Original Press Release.