The Sports and Events Facility Wins Top Award in 2018 Excellence In Construction Competition
Hoover, AL (PRUnderground) November 14th, 2018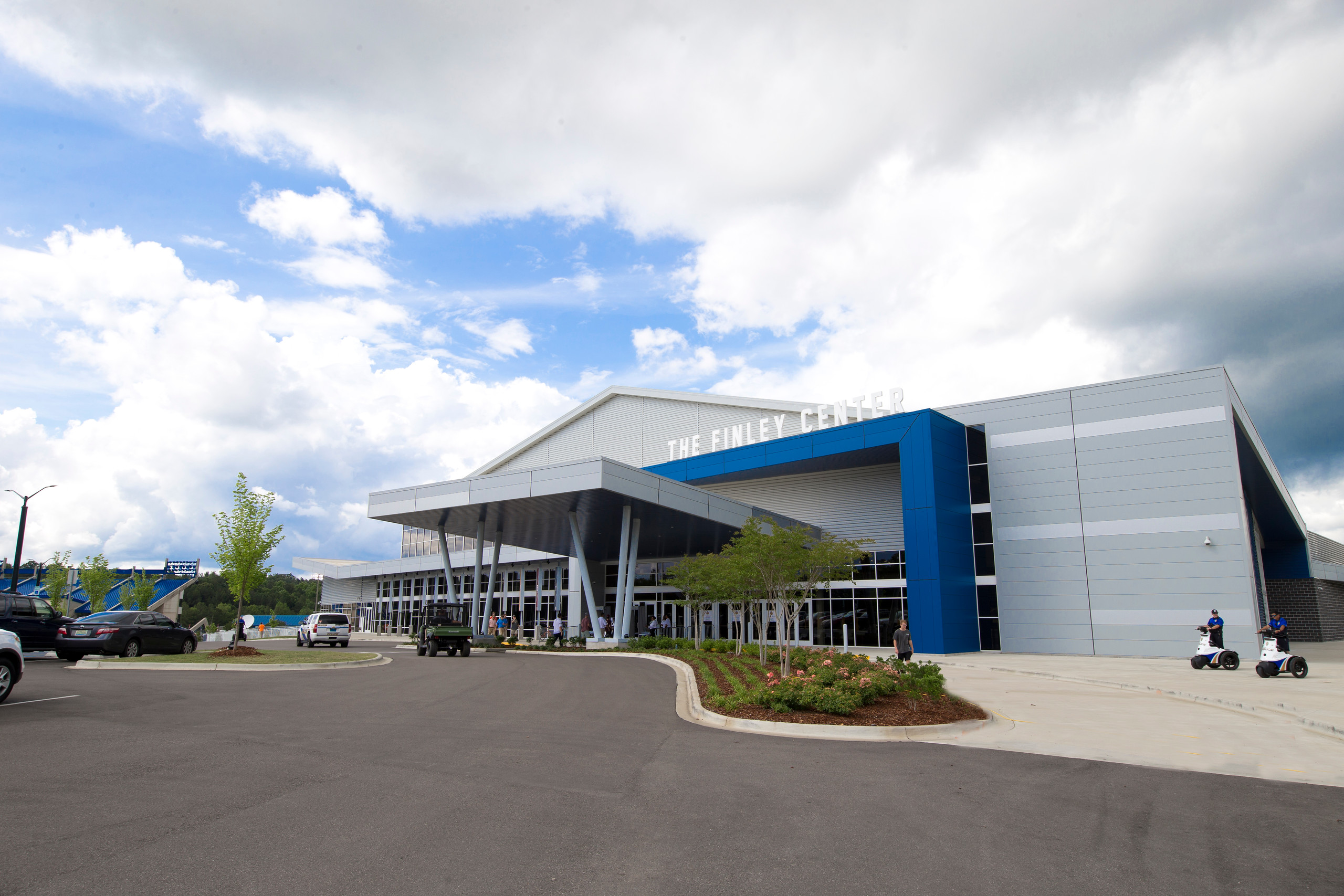 The Associated Builders and Contractors (ABC) of Alabama recently announced the winners of their 29th annual 'Excellence in Construction' awards. Outperforming a field of 87 submissions, the City of Hoover, Alabama's Finley Center, located in the Hoover Met Complex, took home first place in the Commercial $25-50M award category. This places this 155,000 square foot facility among 50 other winners in categories including architecture, engineering, and mechanical excellence.
"The Finley Center was a particularly rewarding project because it draws the community into the facility in so many ways. In addition to recreational activities, The Finley Center hosts events such as SEC Baseball Tournament Fan Fest, which draw visitors and business to the city of Hoover," said Brasfield & Gorrie Project Manager Corey Collier. Brasfield & Gorrie served as the project's construction manager. "The construction required precision and attention to detail in order to create spaces suitable for competitive sports and extensive planning to move in large materials, such as bleachers, that would not fit through standard openings. We salute our project team, client, prime contractors and design partners for their roles in this outstanding project."
Erik Consuegra with GMC Sports Architects adds "Planning partners The Sports Facilities Advisory (SFA) and The Sports Facilities Management (SFM) were engaged and committed to the success of the project and entire sports complex and were a pleasure to work with. SFA's experience during development, in particular the knowledge and experience they have in multipurpose event centers focused on youth sports tourism, helped shape the facility."
Over the past several years, the Excellence in Construction has become one of the top competitions in the construction industry. To celebrate this award and all other winners from this year's competition, there will be an awards dinner on November 29th in Birmingham. Representatives from Brasfield & Gorrie, GMC Sports Architects and the city of Hoover will be in attendance to accept the award.
"We had a great team working to make the Finley Center project a reality under a tight deadline," says Hoover Mayor Frank V. Brocato. "The outcome is a magnificent facility for our residents and visitors to enjoy for years to come. We appreciate the efforts of Brasfield & Gorrie and GMC Sports Architects."
Operated by the Sports Facilities Management, this indoor sports and events center has brought many new events from regional basketball and volleyball tournaments to local trade shows, private events, and parties to the city of Hoover.
In addition to the Finley Center, the Hoover Metropolitan Complex boasts the existing 10,000-seat Hoover Met Stadium, Hoover RV Park, an outdoor baseball and softball complex, and the third and final phase of the complex coming in 2019 which will include five multi-purpose turf fields, a tennis center with 16 hard courts, a playground, and splash pad area.
About Hoover Metropolitan Complex
The Hoover Metropolitan Complex is a world class, multi-sport and event facility located in Hoover,
AL just 10 miles south of Birmingham. The state-of-the-art Finley Center includes more than 83,000
square feet of uninterrupted multi- purpose space, which can host up to 11 basketball or 17 volleyball
courts, a 1/5 mile walking track, and a full service food court. Phase II of the Hoover Metropolitan
Complex will feature five NCAA regulation-size baseball/softball fields, five multi-purpose fields
suitable for NCAA regulation soccer, football, and lacrosse, 16 hard tennis courts, a playground, and
a splash pad.
Press Contact
Name: Tracy Mastrangelo

Phone: 727-474-3845

Website: www.hoovermetcomplex.com
Original Press Release.