The firms have joined forces to open a multi-purpose sports complex, summer of 2019. The facility is expected to be one of the most unique, state-of-the-art outdoor and indoor sports campuses on the eastern seaboard.
Clearwater, FL (PRUnderground) November 6th, 2018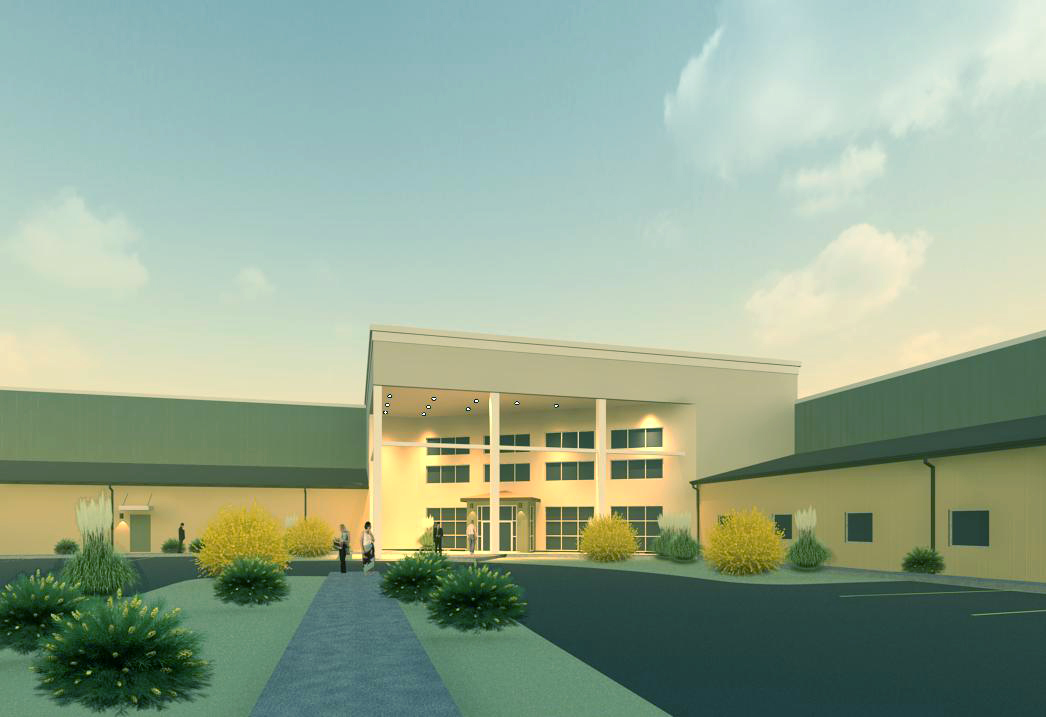 Youth sports tourism continues its meteoric year over year industry growth driving new facility development across the United States. As leaders in this space, the Sports Facilities Advisory (SFA) and the Sports Facilities Management (SFM) have planned, funded, opened, and managed more youth and amateur sports, events, and community recreation venues than any other single developer. The group is now partnering with renowned Camp Horizons to develop and operate Horizons Edge Sports Campus, located in Harrisonburg, Virginia in the beautiful Shenandoah Valley. The venue will host sports, special events, banquets, meetings, tradeshows, parties and more.
The Horizons Edge Sports Campus will consist of approximately 85,000 sq. ft. and include hard courts for four basketball courts or six volleyball courts, a regulation size indoor soccer field, and a family entertainment center. Outdoor facilities include a lodge with a full-service kitchen and seating for up to 100 people, lodging for 120, along with a multi-purpose, regulation size, artificial turf soccer field and three natural turf fields.  A market feasibility and financial forecast by the Sports Facilities Advisory projects economic impact from 87,000 visitors contributing to 100,000 overnight hotel stays in the first five years.
"The beauty of the Shenandoah Valley is a major reason tourism is a strong economic driver for Harrisonburg. Horizons Edge Sports Campus has the potential to establish the Harrisonburg metro area as a strong player in the sports tourism market," commented Brian Shull, Harrisonburg Economic Development Director. "We have the largest concentration of hotels and restaurants in the Shenandoah Valley, and a sports complex of this magnitude will certainly benefit the Harrisonburg hospitality industry. We look forward to watching the progress of this exciting development."
Horizons Edge owner John Hall said, "Horizons Edge looked to leverage Sports Facility Advisors (SFA) to help take our project from concept to concrete by providing the market assessment, feasibility study, and business plan development. On an ongoing basis, we have partnered with SFA's sister company and industry leader Sports Facility Management (SFM).  SFM will provide of us with the expertise and guidance not only for Horizons Edge rollout, but for our ongoing marketing and operations."
As an outsourced management client, SFM will lead the operations development, marketing, recruiting, staff training, and maintenance as well as booking and sales for the venue. The Horizons Edge team has also elected to select SFM as their FF&E / OSE procurement partner to ensure the specialty sports equipment, furniture, and fixtures are selected and installed with the highest standards of excellence and to the client's criteria and budget.
About The Sports Facilities Advisory | The Sports Facilities Management
Sports Facilities Advisory, LLC (SFA) and Sports Facilities Management, LLC (SFM) are both headquartered in Clearwater, FL. Founded in 2003, SFA has served more than 2,000 communities, produced more than $10 billion in institutional-grade financial forecasts, and provided funding strategies and solutions for more than 120 youth and amateur sports and recreation complexes worldwide. SFM provides industry-leading, results-driven management solutions for sports, fitness, recreation, and event venues nationwide. Since 2014, SFM-managed venues have hosted more than 75 million visitors and generated millions of dollars in economic impact. For more information, visit: www.sportadvisory.com.
Press Contact
Name: Ashley Whittaker

Phone: 7274743845

Email: awhittaker@sportadvisory.com

Website: www.sportadvisory.com
Original Press Release.