A portable audio solution with USB connectivity for families, classrooms and musicians
Victoria, Canada (PRUnderground) October 29th, 2018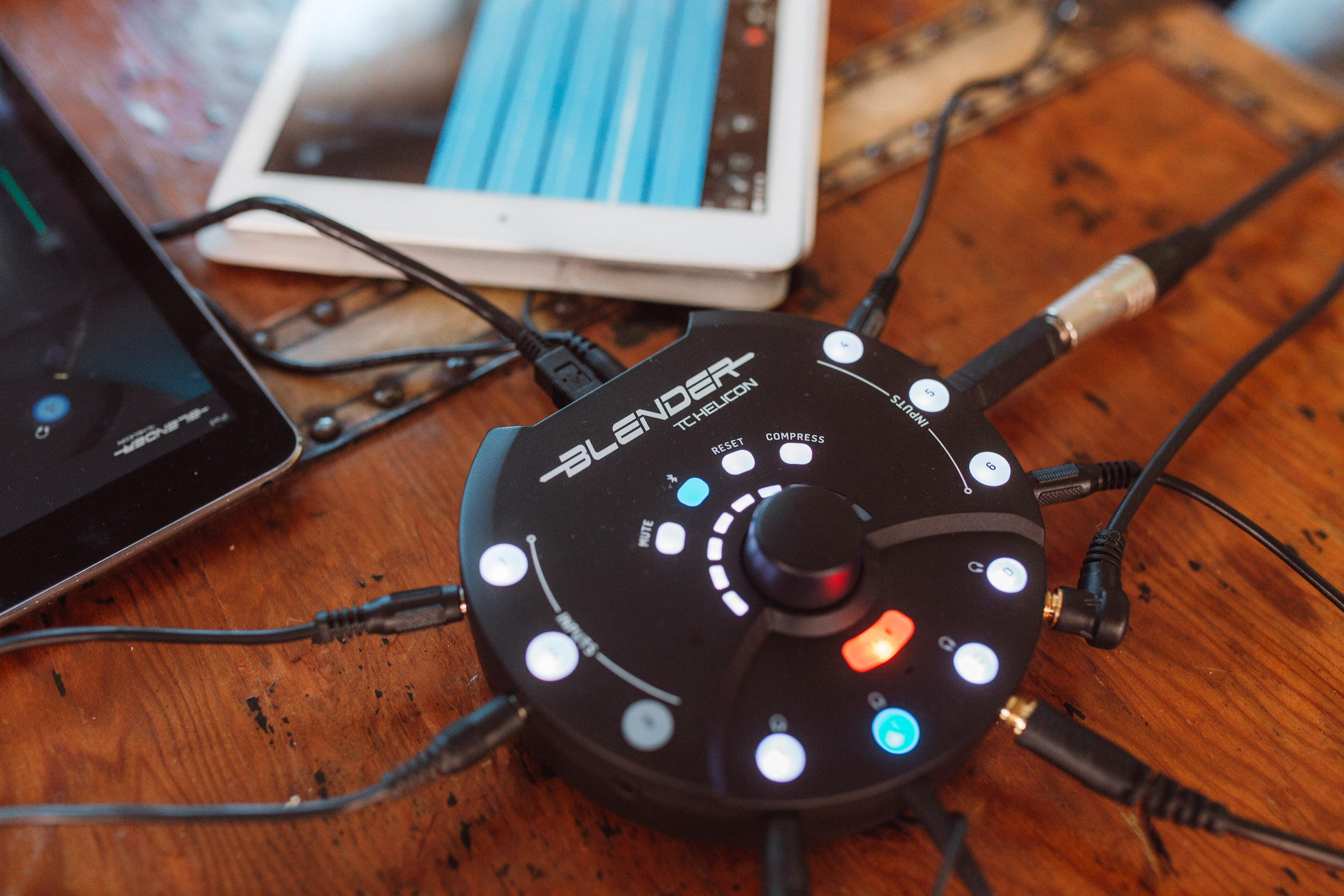 TC Helicon, the market leader in professional vocal technology, today announces Blender, an innovative audio product that combines source mixing, headphone distribution and recording capabilities to enable audio sharing, collaboration and creation. Available now, the $149 Blender is the solution for small groups that need to distribute or capture audio.
At home, on the road, in the classroom or with bandmates, TC Helicon's Blender brings people together. Whether it's controlling multiple audio levels while watching a movie with the family on the road, working with classmates for collaborative learning, or jamming with friends in a college dorm, Blender empowers users to share, mix and listen with those around them. "Blender is a new way to look at audio collaboration," states Tony Rodrigues, Operations Transformation Leader at TC Helicon. "It's at home in many environments and encourages interaction by blending up to 6 sources to create 4 personal, yet shared, audio spaces."
Blender is a portable 6 input x 4 output stereo mixer with USB connectivity. This single knob user interface makes it easy to adjust, and is compatible with iOS and Android control apps that can be used to create individual mixes of the various input sources. The app can be used to allow individuals to control volumes while sharing a game or movie on a tablet, for example, users can adjust the individual mixes of musicians playing together. Onboard compression ensures that volumes don't get out of hand and can be used to protect hearing and prevent audio clipping. Blender's USB connectivity provides 6 independent audio streams to applications like GarageBand™ or any other digital multitrack software, allowing anyone to record their audio session and mix later. Blender also comes equipped with an integrated microphone and TALK button, so group discussions can be heard even with headphones on.
Blender is compatible with Windows, Mac, iOS and Android, includes external power supply, USB cable, control panel app and drivers. It is available now through Amazon and leading music retailers, with a suggested retail price of $149 USD.
About TC Helicon
Based in Victoria, Canada, TC Helicon is known globally for world-class vocal and audio technologies for singers, musicians, and anyone wanting to inspire the world with their voice. Our products are used by educators, performers, amateurs and some of the world's best talent (Sam Smith, Kimbra, Depeche Mode). As members of the MusicTribe, we are a dedicated group of specialists focused on empowering the human voice, the most powerful instrument in the world.
Press Contact
Name: Danielle Sweeney

Phone: 604-892-7706

Website: http://www.tc-helicon.com/
Original Press Release.