Scientific Technologies Corporation (STC), a leader in immunization intelligence™, released a new report on the debate about the role of vaccines in autism. There remains a lot of misunderstanding, despite all the educational efforts to the contrary: A 2017 study from Ipsos found that 19% of Americans surveyed believed that some vaccines cause autism and another 29% opted out, saying they didn't know either way.
Phoenix, AZ (PRUnderground) September 28th, 2018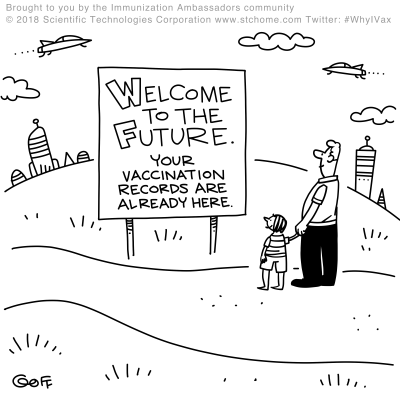 But theres a new ally in the debate with those who are anti-vaccination – autism research. It concludes with suggestions for new approaches in discussing vaccines with reluctant parents.
The old "correlation not causation" assertion, suggesting that the signs of autism just happen to show up about the time of many vaccines, specifically MMR, has failed to persuade some parents, and that's understandable.
However, thanks to new research, we have additional facts to bring to the conversation…
Autism can often be detected prior to the MMR vaccine, and probably begins before birth.
Many eager scientists have tried to find a link between vaccines and autism and have failed. Moreover, that there is no logical mechanism for vaccines to "turn on" autism, while a genetic connection makes sense.
Autism organizations are supporters of vaccinations.   (As for the last point, there's a statement about vaccines on the website of the Southwest Autism Research & Resource Center, a leader in autism treatment, education and research. This is the most visited page on their site. You can find it at…. www.autismcenter.org/vaccines-and-autism)
STC's full report is available at:
https://stchealth.com/2018/09/18/debate-with-anti-vaxxers/
About Scientific Technologies Corporation
Tens of thousands die each year from the flu. New measles cases occur even though it was all but eradicated. Whooping cough still kills the young. These and many more diseases are diminished through the use of vaccines, public health prevention programs, and data intelligence. STC, through our innovative technology solutions and consultancies, is on the front line of this battle with its mission to create a healthier future. Ideas Start Here!
Press Contact
Name: Lara Popovich

Phone: 480-745-8500

Email: marketing@stchome.com

Website: www.stchealth.com
Original Press Release.