Selecta The CoCreators Soundclash Mix #1 on Kiss FM. Hits & Hearts album has brisk sales. Kiss Interview Sept 14th with an exclusive mix for fans.Tour being planned.
Australia (PRUnderground) September 11th, 2018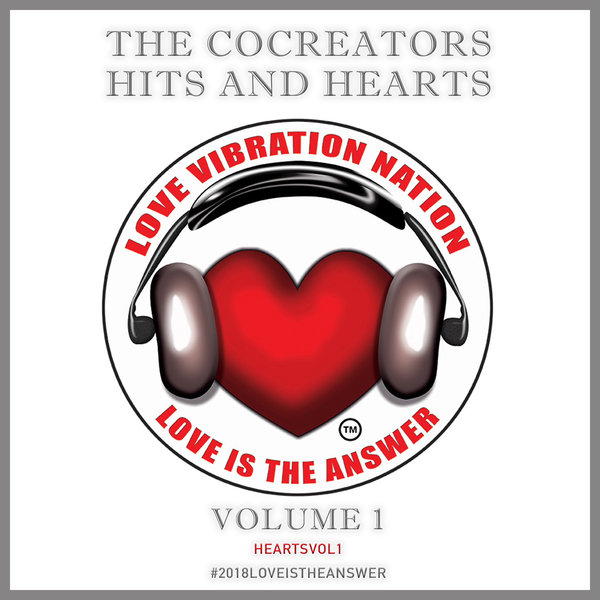 Every song on The CoCreators debut album entitled Hits and Hearts has a couple of things in common: 1. The group says they were all made with love. 2. The song charted prior to the album being released. History seems to be repeating itself again as the tracks are charting again. First Jerry C. King Psalm 23 (The CoCreators Anointed Mix) shot back up the Traxsource Progressive Charts and also made number 2 on Kiss FM Dance Chart. Now, The CoCreators do it again with Coqui Selection track entitled Selecta (The CoCreators Sound Clash mix) which currently sits at number 1 on KISS FM Australia Chart. This is the second time Australia has shown love to the group since the Hits and Hearts Volume 1 album was released everywhere on Aug 31st.
Stores and Streaming Links:
https://itunes.apple.com/us/album/the-cocreators-hits-and-hearts-vol-1/1416349323
https://open.spotify.com/album/09JsFEG3gBNaFRwm3rZzyQ
https://www.deezer.com/us/album/68964101
DJ Specialty Stores:
https://www.traxsource.com/title/1004451/hits-and-hearts-1 
https://www.beatport.com/release/hits-and-hearts-1/2372550
Live Interview and Special Guest Mix on Kiss FM Sept 14th.
To celebrate their number 1 chart position on Kiss FM Australia, The CoCreators will be doing a live on-air interview on Friday, September 14th at 5:45 PM Melbourne time, followed by a special one-hour guest mix from 6 to 7 PM that includes all the tracks from their Hits and Hearts Volume 1 Album.
You can listen here: https://kissfm.com.au/you-are-listening-live
"This is a great way for us to connect with our existing fans as well as people who are not familiar with us yet in Australia. We are really pumped up for this as Australians know their house music and they certainly know how to party. It's a proper scene. The people are well informed on their music. " Say The CoCreators. "Doing the interview and then taking everybody on a one-hour multi-genre party style journey is the way to do it. Fans can hear our thoughts about music then turn the radio way up to feel our beats and feel the love. That is what it's all about. We didn't chart our music, they did with their great support and love! We will put on a great show, guaranteed! Love Is the Answer. Be there! We are coming in hot Australia!"
Tour being planned: 
The CoCreators are currently working with several international booking agencies for tour dates in the next couple of months and have specifically targeted the upcoming spring and summer months of Australia, Peru, and Asia to kick it off. "The last 6 months have been so special for us. We feel our fans really accepted the love we put in our music and backed us up in unbelievable fashion with over 40 chart positions. It's time we go meet them, face to face and share some special times together. We have some really cool things we can bring to the table in our live performances including sprinkling in some very special friends as guests sometimes. It's going to be a lot of fun and we will have a bunch of new tunes we will bring on the road with us!"
More details on the planning of The CoCreators live tour dates will be in forthcoming releases. For all inquiries please email contact@lovevibrationnation.com.
About Love Vibration Nation Music and Publishing LLC
Love Vibration Nation Music and Publishing LLC is a record label and publishing company specializing in House Music. We are members of the American Society of Composers, Authors and Publishers (ASCAP) since 2016. The label's music is distributed under Sony Music Group umbrella & MN2S (https://mn2s.com/label-services/) aggregated to 300 plus of the top stores and music streaming services around the world.
Love Vibration Nation Music and Publishing LLC is the home of The CoCreators.
Love Vibration Nation solely operates and owns sub Label R3UK, specializing in underground house music genres.
Press Contact
Name: Marco DiCristo President

Phone: 407-906-4572

Website: http://www.lovevibrationnation.com
Original Press Release.