In collaboration with the Health Informatics and Health IT Program at the McCombs School of Business, The University of Texas at Austin, STC worked with a team of students to explore opportunities within retail pharmacy immunization programs using a dataset with over three million immunization events nationwide.
Phoenix, AZ (PRUnderground) September 7th, 2018
Pharmacy flu shots made up 70% of the immunization events and the remainder fell into a number of vaccine families, namely Pneumonia, Tdap and Zoster.
Sean Oslin and Lauren Hadjimarcou, students in the Health Informatics and Health IT Professional Certificate Program, led the effort and worked with Dr. Leanne Field, Program Director, and Robert Ligon, a faculty member and researcher, to uncover the stories in these data.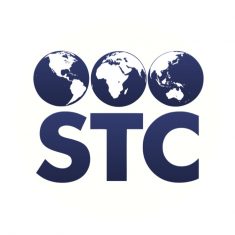 Michael L. Popovich, CEO of STC, said, "You cannot just tell pharmacists to better protect their customers by providing more immunizations. You have to give them a score card. Golfers strive to shoot par, baseball players reach for the 300 batting average, divers a 10 and runners a sub five-minute mile. Show a pharmacist their Immunization Score (ImzScore™) compared to the top performers in their market, and the potential increase in revenue, and everybody wins." "Then," said Popovich, "show the top performer where new opportunities are in their market and you have raised the bar for everyone."
The McCombs team developed a set of analytic dashboards that compared pharmacy immunization program success in different vaccination categories. Some key takeaways the data uncovered are as follows:
55% immunizations were received by women
The median age of those vaccinated was

55

Fewer than 3% of the total immunization events were provided to individuals who resided in other states
As would be expected, individual store metrics varied, but top performers had a

three-fold increase

in administered immunizations compared with lower performing stores (i.e.,

three times the earned revenue

)
The team concluded that key next steps are to focus on understanding each pharmacy's market demographics, individual immunization program and marketing efforts, and pharmacy workflows. If we can combine this information with the power of analytics, we can create an individual action plan for each pharmacy and exponentially increase the opportunities to improve population health.
---
ABOUT HEALTH INFORMATICS & HEALTH IT AT MCCOMBS SCHOOL OF BUSINESS, THE UNIVERSITY OF TEXAS AT AUSTIN
The Health Informatics and Health Information Technology (HIHIT) Program at the McCombs School of Business aims to improve health through education and training, innovation, and research and discovery. HIHIT supports better care, value, and work life in healthcare and thereby better health by developing and implementing activities to improve key healthcare processes, and leading advances in health informatics and information technology.
About Scientific Technologies Corporation
Tens of thousands die each year from the flu. New measles cases occur even though it was all but eradicated. Whooping cough still kills the young. These and many more diseases are diminished through the use of vaccines, public health prevention programs, and data intelligence. STC, through our innovative technology solutions and consultancies, is on the front line of this battle with its mission to create a healthier future. Ideas Start Here!
Press Contact
Name: Lara Popovich

Phone: 480-745-8500

Email: marketing@stchome.com

Website: www.stchealth.com
Original Press Release.