Latest Report Available at Analytical Research Cognizance "User Activity Monitoring Market" provides pin-point analysis for changing competitive dynamics and a forward looking perspective on different factors driving or restraining industry growth.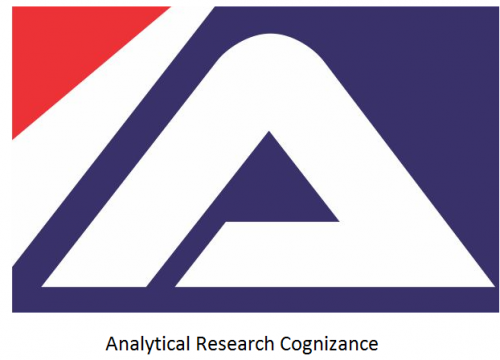 Manhattan, United States - August 27, 2018 /MarketersMedia/ —
Global User Activity Monitoring (UAM) Market valued approximately USD 732.6 million in 2016 is forecasted to grow with a healthy growth rate of more than 25.86% over the forecast period 2018-2025.
The major factors speculated to augment the markets are rising demands among organizations to maximize the employee productivity, stringent regulatory compliances, lack of experts in the cybersecurity profession, requirements for better control over employees & third-party vendors in enterprises, and espousal of the best User Activity Monitoring (UAM) practices. High cost of innovation for developing robust UAM solutions is one of the chief restraining factors the growth rate of the market. Managing the user privacy is the major challenge prevalent in the market.
User Activity Monitoring (UAM) can monitor all types of user activity, including all system, application, data, and network actions that users take including their web browsing activity, i.e. whether users are accessing unauthorized or sensitive files, etc.
The regional analysis of Global User Activity Monitoring (UAM) Market is considered for the key regions such as Asia Pacific, North America, Europe, Latin America and Rest of the World. North America is the leading region across the world in terms of market share. Whereas, owing to rapid economic growth in countries such as China, India, and Japan, Asia Pacific region is also expected to exhibit higher growth rate / CAGR over the forecast period 2018-2025.
Request Sample of Global User Activity Monitoring Market Research Report 2018 @: http://www.arcognizance.com/enquiry-sample/100917
The objective of the study is to define market sizes of different segments & countries in recent years and to forecast the values to the coming eight years. The report is designed to incorporate both qualitative and quantitative aspects of the industry within each of the regions and countries involved in the study. Furthermore, the report also caters the detailed information about the crucial aspects such as driving factors & challenges which will define the future growth of the market. Additionally, the report shall also incorporate available opportunities in micro markets for stakeholders to invest along with the detailed analysis of competitive landscape and product offerings of key players.
The detailed segments and sub-segment of the market are explained below:
By Application Area:
File
System
Database
Application
Network
Others
By Technology:
Log Management
Behavior Analytics
Auditing & Reporting
Others
By End-User:
Healthcare
Government & Defense
Telecom & IT
Banking, Financial Services, and Insurance (BFSI)
Retail
Energy & Utilities
Manufacturing
Others
By Regions:
North America
U.S.
Canada
Europe
UK
Germany
Asia Pacific
China
India
Japan
Latin America
Brazil
Mexico
Rest of the World
Furthermore, years considered for the study are as follows:
Historical year – 2015, 2016
Base year – 2017
Forecast period – 2018 to 2025
The industry is seeming to be fairly competitive. Some of the leading market players include Imperva, Micro Focus, Securonix, Splunk, Digital Guardian, Rapid7, Netfort, Forcepoint, Solarwinds, Logrhythm, Manageengine, Sumo Logic, Dtex Systems, Balabit, Wallix, Teramind, Syskit, Observeit, Veriato, Ekran System, and so on. The fierce competitiveness has made these players spend in product developments to improve the customer's requirements.
Target Audience of the User Activity Monitoring (UAM) Market Study:
Key Consulting Companies & Advisors
Large, medium-sized, and small enterprises
Venture capitalists
Value-Added Resellers (VARs)
Third-party knowledge providers
Investment bankers
Investors
Companies Mentioned
Imperva
Overview
Financial (Subject to Data Availability)
Product Summary
Recent Developments
Micro Focus
Securonix
Splunk
Digital Guardian
Rapid7
Netfort
Forcepoint
Solarwinds
Logrhythm
Manageengine
Sumo Logic
Dtex Systems
Purchase copy of this Report @ http://www.arcognizance.com/purchase/100917?license=single
Balabit
Wallix
Teramind
Syskit
Observeit
Veriato
Ekran System
09 Chapters are covered in this report to deeply display the global User Activity Monitoring (UAM) market, Following are Some major points :-
Chapter 1. Global User Activity Monitoring (UAM) Market Definition & Scope
Chapter 2. Research Methodology
Chapter 3. Executive Summary
Chapter 4. Global User Activity Monitoring (UAM) Market Dynamics
Chapter 5. Global User Activity Monitoring (UAM) Market by Application Area
Chapter 6. Global User Activity Monitoring (UAM) Market by Technology
Chapter 7. Global User Activity Monitoring (UAM) Market by End-User
Chapter 8. Global User Activity Monitoring (UAM) Market, Regional Analysis
Chapter 9. Competitive Intelligence
About US:
www.arcognizance.com is an initiation in this new era of "analysis @ thought." We are on a mission to replace the conventional research programs and give way to the latest methods and information for the organizations. We have created this hub of analytical research papers where you can get an access to the latest and the best research papers coming out from some reliable and budding research houses. After the advent of "new analytics" based on the data collection facilities of big data, the face of "business research facilities" has changed drastically. With ARC our experts have created a bookshelf where you can check out the research reports that are an outcome of the progression of knowledge in various industry sectors. Alongside you can also check some research papers, market reports, and forecasts that are talking about the "out of the box" developments in the market.
Contact Info:
Name: Matt Wilson
Email: sales@arcognizance.com
Organization: Analytical Research Cognizance
Address: Matt Wilson,, 100 Church street, 8th floor,
Phone: +1 (646) 434-7969
Source URL: https://marketersmedia.com/worldwide-user-activity-monitoring-uam-market-2018-to-surpass-usd-5-80-billion-by-2025/398561
For more information, please visit http://www.arcognizance.com/report/global-user-activity-monitoring-uam-market-size-study-by-application-area-by-technology-log-management-behaviour-analytics-auditing-and-reporting-and-others-by-end-user-and-by-regional-forecasts-2018-2025
Source: MarketersMedia
Release ID: 398561