Do You Have Any Turkish Stocks In Your Portfolio?
August 14, 2018 at 10:58 AM EDT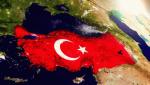 By Todd Rosenbluth, CFRA On Friday, the weakness of the Turkish market cascaded throughout the financial news, likely causing many investors to be curious what effect it could have on their portfolio. Fortunately, the direct impact has been limited, as this emerging market is relatively small and...