Is Your Smart Beta ETF Engineered for Success?
July 18, 2018 at 10:58 AM EDT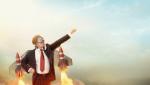 By Joe Smith, CFA, CLS Investments Smart beta ETFs are generally geared for outperformance. They invest in pools of securities with a rules-based methodology that can be hard to beat. But as an ETF investor, it can be difficult to objectively evaluate smart beta ETFs with so many available in the...