Youth travel sports is a booming industry and communities are looking to capitalize on this recession-resistant tourism segment.
Clearwater, FL (PRUnderground) July 9th, 2018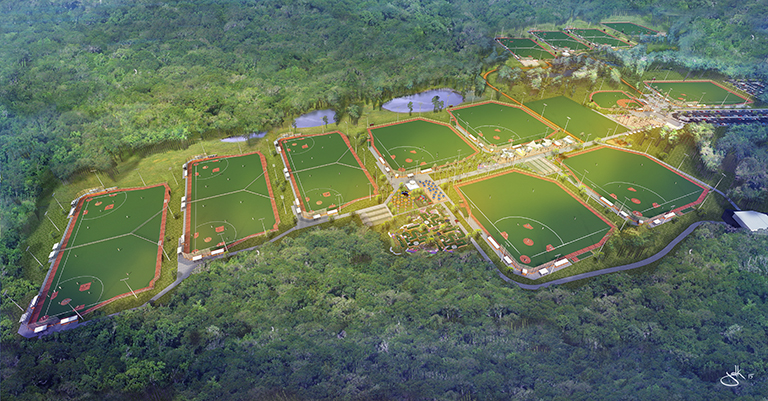 In response to the increasing demand for travel sports destinations, Sports Anaheim along with several sports tourism industry leaders including the facility planning and financing consulting firm Sports Facilities Advisory (SFA), Huddle Up Group, and Event Connect announced a California Sports Tourism Workshop to be held on July 10 in Anaheim, CA. The workshop, centered around youth travel sports trends, facility development, technology solutions, and planning considerations, is open to all California convention and visitors bureaus, park districts, city administrators and planners, and facility operators.
According to the 2017 State of the Industry Report by the National Association of Sports Commissions, the estimated visitor spending associated with sports events has risen 10% from 2016 to 2017, now totaling $10.47 billion. Destinations are also hosting more events, with the average number climbing from 45 hosted sports events in 2015 to 53 hosted sports events in 2016, resulting in an 18% increase. With such explosive growth, it's no surprise that communities across the U.S. are clamoring to tap into the economic development power of youth travel sports.
"This workshop is a great opportunity for leaders throughout California to learn more about a powerful and growing industry," says SFA COO Evan Eleff. "We're here to share our experience and insights because the impact of the sports, recreation, and wellness complexes is incredibly important to us. SFA is dedicated to helping plan and fund facilities that improve the health and economic vitality of the communities they serve, and we're thrilled to be part of this event."
Eleff's firm, the Sports Facilities Advisory, serves both public and private sector developers in the planning and financing of their sports, recreation, events, entertainment, and wellness facility projects. Eleff reports that SFA has served more than 1,600 clients since being founded in 2003.
"In forums like this workshop, we meet with city managers, convention and visitors bureaus, and key community leaders to share information about the sports tourism industry and provide insights to help them understand their opportunity.  In many communities, there is incredible potential to serve local youth and families while also stimulating new spending and development, but the conditions have to be right.  It's our job to bring both optimism and realism, and we help everyone walk away with a practical checklist of conditions to evaluate," Eleff said.
Jon Schmieder, sports tourism industry leader and founder of the Huddle Up Group, added, "To maximize their investment and potential impact, communities need to be strategic with their sports tourism game plan. They need to be focused on the mission and vision for their tourism development efforts from the very beginning, this workshop is designed to help them think that through."
Representing the growing technology segment of the youth sports industry is EventConnect™, a cloud-based tournament management software that streamlines sports event management with customizable registration, scheduling, and scoring on an all-in-one platform. Jason Park, president of the company RoomRoster, which developed the EventConnect™ platform said, "When our team developed EventConnect™, it understood the impact it could have on a segment of the industry that has had very little technology support, now we're thrilled to see how tournament organizers, hotels, and cities are recognizing the power and efficiency of a truly connected system."
For those California convention and visitors bureaus, park districts, village and city administrators, and facility operators interested in the event, please contact Caroline Brown (caroline@huddleupgroup.com) for more information.
If you are a convention and visitors bureau or park district employee, village or city administrator, or facility operator and would like to host an event like this in your home state or region, please contact SFA Vice President, Ashley Whittaker: (727) 474-3845 or awhittaker@sportadivsory.com.
About The Sports Facilities Advisory | The Sports Facilities Management
Sports Facilities Advisory, LLC (SFA) and Sports Facilities Management, LLC (SFM) are both headquartered in Clearwater, FL. Founded in 2003, SFA has served more than 1,500 communities, produced more than $8 billion in institutional-grade financial forecasts, and provided funding strategies and solutions for more than 120 youth and amateur sports and recreation complexes worldwide. SFM provides industry-leading, results-driven management solutions for sports, fitness, recreation, and event venues nationwide. Since 2014, SFM-managed venues have hosted more than 50 million visitors and generated millions of dollars in economic impact. For more information, visit: www.sportadvisory.com.
Press Contact
Name: Ashley Whittaker

Phone: 7274743845

Email: awhittaker@sportadvisory.com

Website: www.sportadvisory.com
Original Press Release.