Event focuses on peer-to-peer development for job shops
Ohio (PRUnderground) July 2nd, 2018
Registration is open for the 2018 Modern Machine Shop Top Shops Workshop at IMTS. The technical program and peer-to-peer discussion deliver practical solutions and business strategies that complement the variety of cutting-edge technologies on-display at IMTS 2018.
Each year, leading job shop professionals rely on Top Shops to connect to the manufacturing community and to learn about the tools and technologies that will help them continue to lead and succeed. In a constantly developing manufacturing landscape, the event helps guide shops' improvement efforts and find paths to success.
What makes the Top Shops Workshop unique is that it is was created "for top shops, by top shops." This unique event is designed exclusively for owners, executives and managers at job shops and contract manufacturers, and will deliver insights into improving every aspect of manufacturing operations. The program provides real, actionable insight that can be taken directly back to the shop floor.
REGISTRATION INCLUDES:
•             Full access to all MMS Top Shops technical sessions
•             Admission to the IMTS 2018 Exhibit Hall
•             Admission to the MMS Top Shops networking room
•             Exclusive MMS Top Shops 2018 Report
•             Complimentary meals and refreshments throughout the event
•             Entry to the Top Shops Awards Program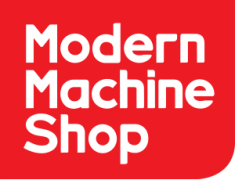 "The event allows us to take these ideas that we've captured numerically, and talk them out, ask questions," says Pete Zelinski, Editor in Chief of Modern Machine Shop. "It's also the chance to network with other leaders of other shops who are trying to advance their own organizations forward."
Full details are available at www.topshopsevent.com.
About Modern Machine Shop Top Shops
An extension of Modern Machine Shop's successful Top Shops Benchmarking program, the MMS Top Shops Workshop will connect leading machining and metalworking professionals to the people, the products and the processes that are moving manufacturing forward.
About Modern Machine Shop
With an emphasis on applications stories and case histories, Modern Machine Shop provides insight into real world applications of metalworking technology. Helping the reader to discover, not only what the technology can do, but how it can change their business, how it can help them serve their customers better and how they can be more profitable as a business enterprise. The parent company Gardner Business Media was established with the launch of Modern Machine Shop magazine in June of 1928. To this day, the Modern Machine Shop brand is recognized around the world as the premier resource for metalworking product and process technology.
Press Contact
Name: Dave Necessary

Phone: 513-527-8800

Email: dnecessary@gardnerweb.com

Website: www.mmsonline.com
Original Press Release.