On June 1st, Scientific Technologies Corporation hosted a visit from the University of Arizona's Pharmacy Camp.
Phoenix, AZ (PRUnderground) June 12th, 2018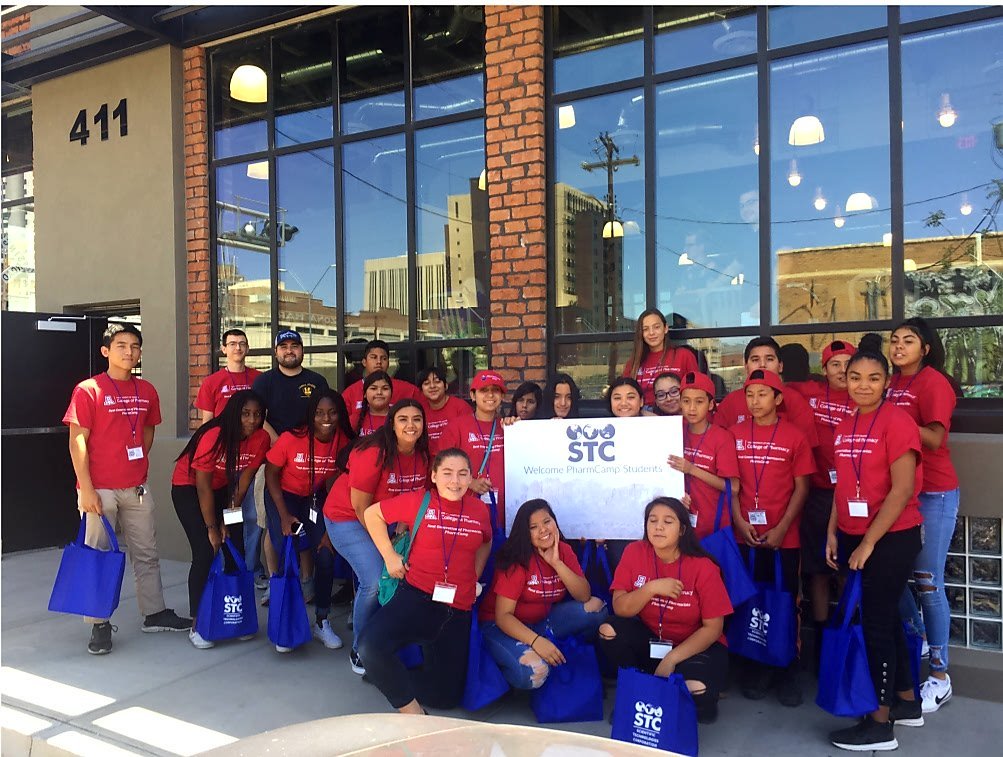 The U of A program, known as PharmCamp, was organized by Dr. Theodore Tong, Associate Dean of the College of Pharmacy at the U of A. Twenty-six middle-school kids from the Lowell School came to STC headquarters, curious and engaged, especially when STC's podcast host, Jack Mangan, asked them to join him in the chant, "Vaccines Save Lives." They came to STC after visiting a Walgreen's pharmacy, where they learned about vaccinations. At STC, they saw how the data on those vaccines is turned into actionable intelligence. They also learned about jobs in coding, customer support and marketing.
The program is aimed at inner-city kids. Dr. Tong was grateful for the students' exposure to non-traditional jobs. His goal for the program is to expose kids to jobs in healthcare while simultaneously raising their career horizons. "Their parents don't work in places like this," he pointed out.
For over a decade, these programs have been a labor of love for Dr. Tong. "I don't get paid for this," he said. "This is my vacation time." He does, however, get to see his efforts pay off. "We started in '97, and I now have kids who come to medical school, see me, and come over to say, 'I was in PharmCamp!'"
About Scientific Technologies Corporation
Tens of thousands die each year from the flu. New measles cases occur even though it was all but eradicated. Whooping cough still kills the young. These and many more diseases are diminished through the use of vaccines, public health prevention programs, and data intelligence. STC, through our innovative technology solutions and consultancies, is on the front line of this battle with its mission to create a healthier future. Ideas Start Here!
Press Contact
Name: Lara Popovich

Phone: 480-745-8500

Email: marketing@stchome.com

Website: www.stchealth.com
Original Press Release.