New eBook from FreightCenter steps shippers through the process to package and ship parcel packages to quick and easy way.
Palm Harbor, FL (PRUnderground) May 31st, 2018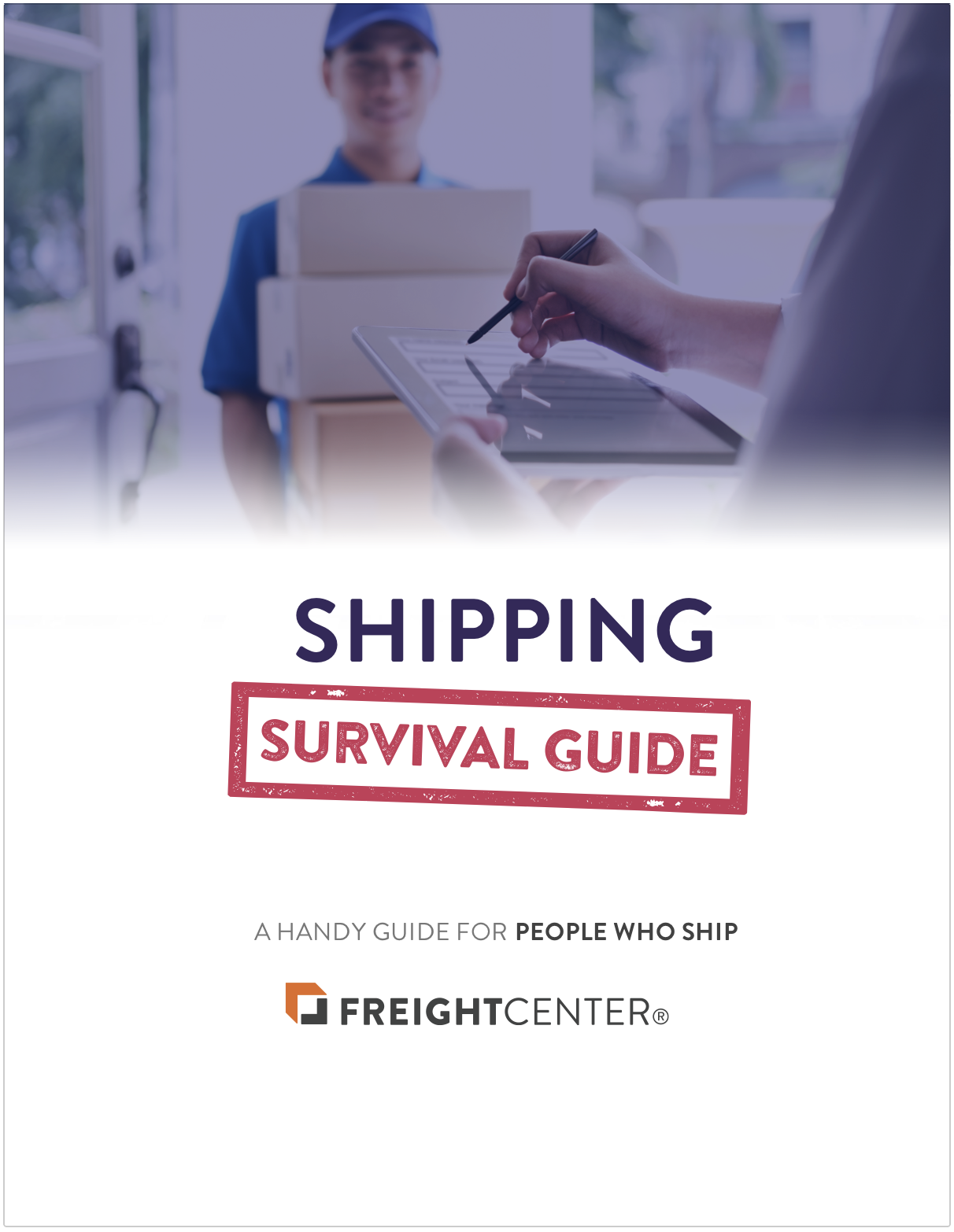 FreightCenter, the leading freight shipping solution for busy logistics managers, released a new resource for shippers: The Shipping Survival Guide. This comprehensive guide provides information, tips, checklists and additional resources for businesses looking to make their supply chain more efficient.
In addition to managing freight on behalf of shippers for 20 years, FreightCenter provides domestic and international service for parcel or small package shipments. The service, launched in 2017 in response to demands from e-Commerce customers, lets businesses outsource their logistics needs without purchasing expensive software or paying a markup on transportation costs.
"The service benefits shippers who do not already have a parcel shipping solution or need FreightCenter to act as their shipping department," said Matthew J. Brosious, CEO at FreightCenter.
The eBook contains tips from shipping professionals that can help businesses mitigate rising transportation costs. These tips breakdown what online shoppers want into a manageable advice for shippers. Assembled into two checklists, the advice helps shippers find fast and cheap shipping, which are conditions paramount to the e-Commerce supply chain.
"Consumers expect on-time, in full, no error, and no contact delivery, whether you're shipping a couch or a pair of shoes. To beat out competition like Amazon, they have to react by developing a time-definite, damage-free supply chain," said Brosious.
View the eBook in its entirety at: https://www.freightcenter.com/parcel
About FreightCenter, Inc.
Headquartered in Tampa Bay since 1998, FreightCenter is the first third-party logistics provider to disrupt the industry with its online rating and booking technology. FreightCenter has been widely recognized in the industry for its growth, culture, and commitment to the supply chain. FreightCenter specializes in less-than-truckload, truckload, international, parcel, and transportation management services for small to medium size businesses of various sizes and industries. Find out more on our website, or by following us on Facebook at facebook.com/myfreightcenter or Twitter at @freightcenter.
Press Contact
Name: Terese Kerrigan

Phone: 727-450-7826

Email: tkerrigan@freightcenter.com

Website: http://www.freightcenter.com
Original Press Release.