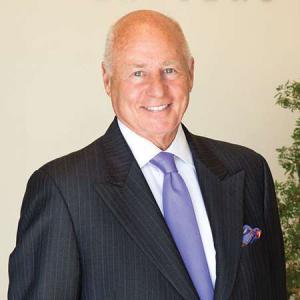 "Without Notes" Begins its Summer Season with Tom Girardi
LOS ANGELES , CA, UNITED STATES, May 29, 2018 /EINPresswire.com/ -- "Without Notes" is an acclaimed television show for the web that rediscovers the art of long form communication. The broadcast opens its summer season on June 1st with the nation's top trial lawyer, Tom Girardi.
With nearly fifty years of experience representing victims, Girardi has obtained numerous multi-million dollar verdicts and settlements, handling claims involving wrongful death, commercial litigation, products liability, bad faith insurance, and toxic torts. In 2003, he received the most prestigious honor of being inducted into the Trial Lawyer Hall of Fame by the California State Bar.
"I am humbled to have the privilege to interview one of the most influential legal minds of the last five decades" said moderator, Michael Levine. "Referring to Tom Girardi as an attorney is like referring to Michael Jordan as a basketball player."
In one of Girardi's better known cases against Pacific Gas & Electric, the utility company agreed to pay $333 million to 650 residents of the desert community of Hinkley, California. The residents blamed incidents of cancer and other diseases on contaminated water leaked from a gas pumping station. This case was the inspiration for the film Erin Brockovich starring Julia Roberts.
Albeit, one of the most influential lawyers of our time, Girardi amorously sites, "Perry Mason. He was a lawyer on television, 7pm on Saturday night and I would watch that show every Saturday," as one of his earliest childhood law inspirations.
Delving into its fourth year, "Without Notes" is honored to have Tom Girardi as an esteemed guest. He joins an impressive group of interviewees that include Associated Press writer Linda Deutsch, Dr. M. Zudhi Jasser, celebrated feminist and legal scholar Susan Estrich, and many more.
To see full episodes of Without Notes, visit the show's YouTube page - https://www.youtube.com/channel/UC-guv1FiM6dgFQiD9uDF33w

Aurora DeRose
Aurora DeRose
310-396-6090
email us here