In its 20th year in business, FreightCenter invests in leadership talent as customers' demand for capacity and last mile delivery service surges.
Palm Harbor, FL (PRUnderground) May 17th, 2018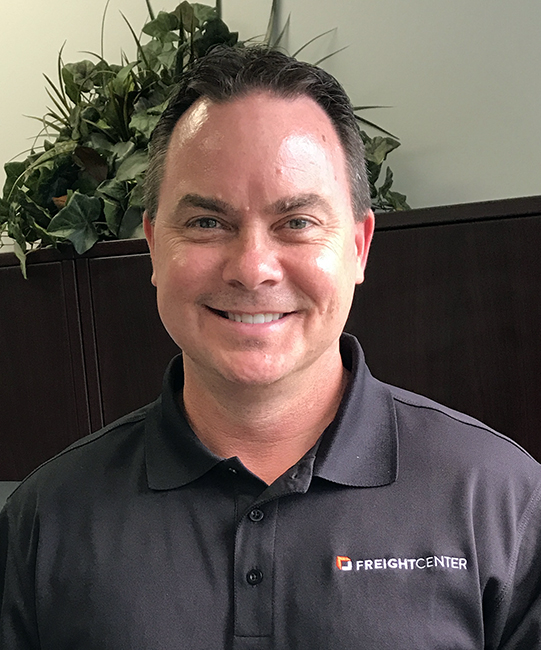 FreightCenter has named Jamie Smith to the newly-created position of Director of Logistics. A 25-year veteran of the transportation industry, Smith will lead the company's truckload brokerage initiatives and development of the logistics team.
"With a talented leader like Jamie and plans to expand our last mile delivery and managed freight service options, FreightCenter will stake its position as the definitive 3PL for startups and growing supply chains," said Matthew J. Brosious, FreightCenter CEO.
In his most recent experience, Smith was the Director of Truckload Logistics at Bedrock Logistics and President of JLS Logistics in Orlando. His previous responsibilities and capabilities include developing inbound and outbound sales strategies for large brokerages.  
"I'm excited to work toward FreightCenter's mission to simplify the way we all ship. In doing so, I'll focus on the customer experience. We want our customers to perceive us as their partner in shipping," said Smith. "My first goal is to develop and train a team of people who become valuable resources and assets for our customers. If we want customers to choose us over managing the freight themselves, then we'll need to commit to hiring and grooming experts in global supply chain logistics."  
Smith's arrival follows promotions and placements of key leadership positions that were announced earlier this year. In order to meet new demands for last mile delivery services amid a trucking capacity crunch, FreightCenter continues to expand its leadership team and sales force.
The company has 14 available positions in logistics, customer service and operations. To apply, interested candidates can apply online at: https://www.freightcenter.com/careers.
About FreightCenter, Inc.
Headquartered in Tampa Bay since 1998, FreightCenter is the first third-party logistics provider to disrupt the industry with its online rating and booking technology. FreightCenter has been widely recognized in the industry for its growth, culture, and commitment to the supply chain. FreightCenter specializes in less-than-truckload, truckload, international, parcel, and transportation management services for small to medium size businesses of various sizes and industries. Find out more on our website, or by following us on Facebook at facebook.com/myfreightcenter or Twitter at @freightcenter.
Press Contact
Name: Terese Kerrigan

Phone: 727-450-7826

Email: tkerrigan@freightcenter.com

Website: http://www.freightcenter.com
Original Press Release.