Sports Facility Management Firm Offering Development and Procurement Solutions.
Clearwater, FL (PRUnderground) April 23rd, 2018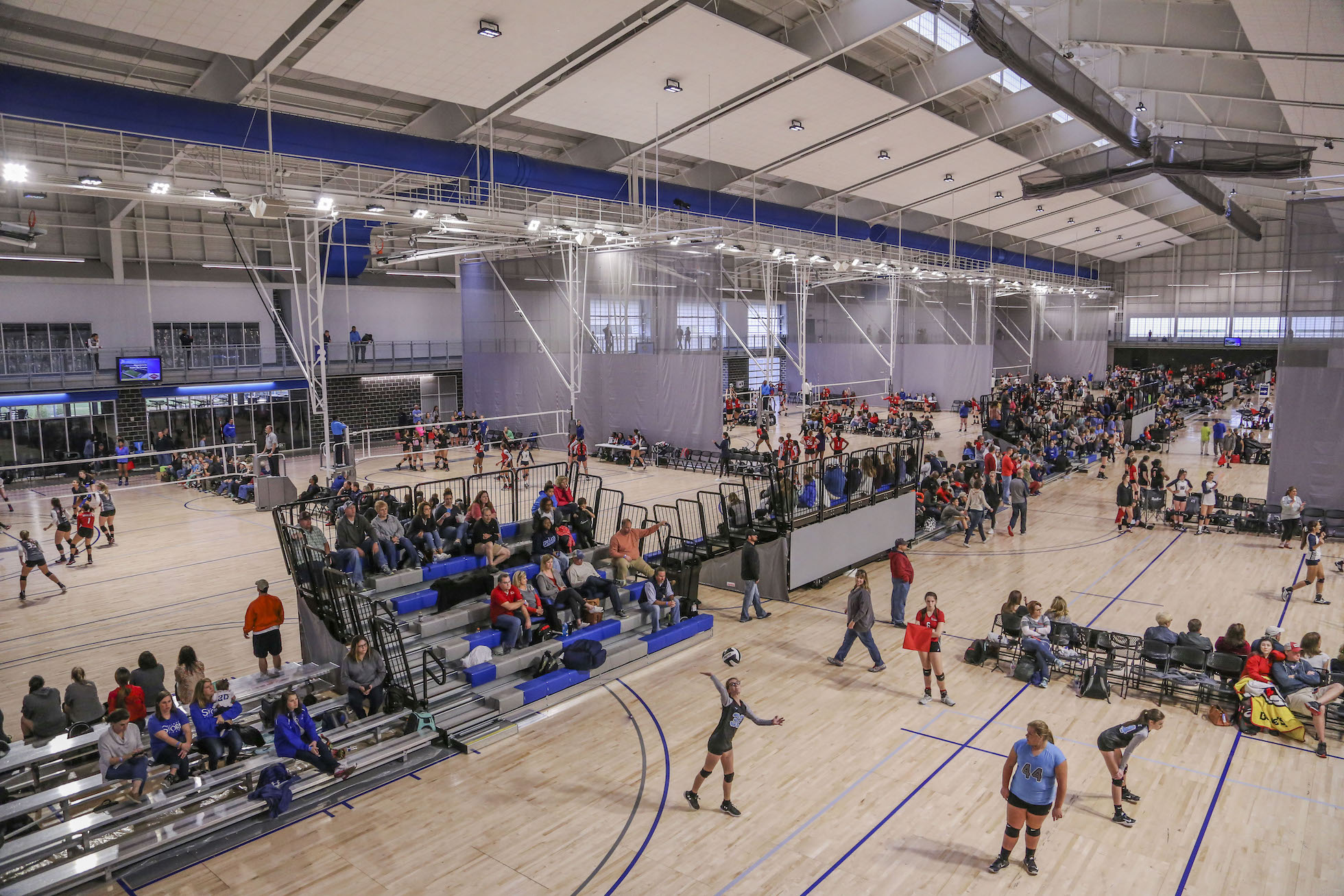 Founder and CEO, Jason Clement of the industry-leading outsourced sports travel destination and community recreation management firm, the Sports Facilities Management (SFM) announced a new suite of project development services this week.
Growth in sports travel has led to a construction boom in new and renovated tournament facility development.  This boom has communities hiring general contractors and service providers with limited experience in the youth and amateur sports marketplace.
SFM has innovated a number of sports facility finance and development solutions to improve financing outcomes, reduce risk, and to ensure quality decision-making throughout the development cycle.  One such innovation is SFM's facility procurement management service.  Leveraging SFM's extensive background in sports facility operations combined with the firm's volume purchasing and the firm's ability to buy direct from manufacturers, allows clients, architects and general contractors to meet critical budget targets while ensuring proper specification and quality product.  This is vital to attracting events, reducing maintenance costs, and meeting budget goals.
The sports travel industry, currently valued at $15 billion by Wintergreen Research, Inc is predicted to double in size in the next seven to ten years. This means the boom is expected to continue and as it does the variety of purchasing choices is becoming more complicated.   "We have developed the operations for over a billion dollars in sport facility assets. We noticed that too many communities were making purchasing decisions without understanding their options. This led to inflated costs and poor quality product.
When a community decides to invest tens of millions of dollars to develop a sport, recreation or entertainment asset, they have one shot at getting it right." says CEO, Jason Clement. "We've invested to develop an efficient process for evaluating, ranking, and negotiating with vendors based on pricing, product quality, specification, and service. This allows us to oversee a highly effective procurement process for sports equipment and finishes like flooring, lighting, staging, turf, bleachers, food concessions, and other critical products.  Our ultimate goal is to improve outcomes for clients," says Clement.  We leverage our operational expertise and volume purchasing power in ways that produce meaningful results. There is no shortcut for what we know, we've lived these decisions multiple times over and can save clients time, money, or hassle."
Communities looking to capitalize on the trend of sports tourism and the economic development that follows are spending millions to create the next sports travel complex or 'mega-cility'. For instance, the $70 million Hoover Metropolitan Complex, is predicted to bring between $27 and $33 million annually in economic impact to the Birmingham suburb over the next five years. In Rocky Mount, NC, the Rocky Mount Event Center is currently under construction and set to open in the fall of 2018. This $48 million facility is predicted to bring in more than $20 million per year in sports travel and events related spending in the next five years. This month SFM is announcing new sports facility operations at Panama City Beach, Florida and Cedar Point Amusement Park in Sandusky, Ohio.
According to SFM VP Steve Goris, the right time to get design consulting and procurement services is early in the development process. "We want to make sure each client gets what they want and are educated on upcoming trends.  Emerging technology will differentiate the next generation of these facilities and travel sports facilities have different requirements than local recreation.  We understand the places to be conservative and the places to spend in order to get the best return on investment. We frequently work with architects to specify the right products for the facility and inform the design with our real-world operational expertise."
SFM specializes in outsourced management solutions, project development services, and sports and events equipment procurement and design consulting for sports parks and recreation centers. Notable current SFM procurement clients include the Rocky Mount Event Center (Rocky Mount, NC), the St. James Group (Springfield, VA), and the Panama City Beach Sports Park and Stadium Complex (Panama City, FL).
About The Sports Facilities Advisory | The Sports Facilities Management
Sports Facilities Advisory, LLC (SFA) and Sports Facilities Management, LLC (SFM) are both headquartered in Clearwater, FL. Founded in 2003, SFA has served more than 1,500 communities, produced more than $8 billion in institutional-grade financial forecasts, and provided funding strategies and solutions for more than 120 youth and amateur sports and recreation complexes worldwide. SFM provides industry-leading, results-driven management solutions for sports, fitness, recreation, and event venues nationwide. Since 2014, SFM-managed venues have hosted more than 50 million visitors and generated millions of dollars in economic impact. For more information, visit: www.sportadvisory.com.
Press Contact
Name: Ashley Whittaker

Phone: 7274743845

Email: awhittaker@sportadvisory.com

Website: www.sportadvisory.com
Original Press Release.