The American Pharmacists Association (APhA) has selected Project VACCINATE as a recipient of one of their 2018 Immunization Champions Awards, recognizing the individuals and organizations that have made extraordinary contributions toward improving vaccination rates within their communities.
Phoenix, AZ (PRUnderground) March 2nd, 2018
Project VACCINATE represents a partnership among many key stakeholders in our community, including the University of Washington School of Pharmacy, Bartell Drugs, QFC Pharmacies, Washington State Health Care Authority, Washington State Pharmacy Association, STC and the Washington State Department of Health.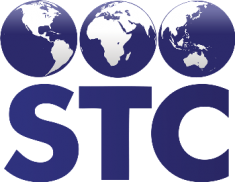 The main goals of Project VACCINATE were to: (1) increase immunization rates and state registry use through the use of ImmsLink technology with proactive immunization forecasting and patient engagement in Bartell and QFC pharmacies; (2) design and pilot a value-based payment model for immunizations; and (3) enhance pandemic vaccine preparedness by optimizing our operational plan for the existing statewide Memorandum of Understanding (MOU). This project was supported by the Centers for Disease Control and Prevention (CDC) and the National Association of Chain Drug Stores (NACDS).
 "The APhA Immunization Champion Awards program helps us tell the story about pharmacists' contributions to and the impact on the health of communities and highlights these valued members of the immunization neighborhood, " according to Mitchel Rothholz, RPh, MBA, APhA, Chief Strategy Officer.  This year is the 10th anniversary for presenting the awards.  We applaud the more than 320,000 pharmacists trained to administer vaccines,who are making a difference in their communities."
The APhA Immunization Champion Awards, established in 2008, consist of six categories of recognition: individual practitioner; friend of pharmacy in immunization efforts; corporation/institution; partnership with other health care providers and public health; community outreach; and pharmacy team member. Nominees were evaluated based on area of impact, collaboration, originality, and ability to overcome challenges and create opportunities for pharmacists.
The 2018 Immunization Champions Awards are as follows:
INDIVIDUAL PRACTITIONER
National Winners
Andrew DeMotto, PharmD, BCPS, NCPS (Whiteriver, AZ)
Holly E Gurgle, PharmD, BCACP, CDE (Salt Lake City, UT)
Honorable Mention
Tuong-Lan Nguyen, PharmD (Broken Arrow, OK)
Luis Rosado, PharmD (Morovis, PR)
FRIEND OF PHARMACY
National Winner
Kimberly Battreall, LPN (Omaha, NE)
OUTSTANDING CAREER ACHIEVEMENT
National Winner
William L. Atkinson, MD, MPH (Saint Paul, MN)
CORPORATION/INSTITUTION
National Winner
Albertsons Companies (Boise, ID)
Honorable Mention
Fred's Pharmacy (Memphis, TN)
PARTNERSHIP
National Winner
Project VACCINATE (Seattle, WA)
COMMUNITY OUTREACH
National Winner
Reeves-Sain Drug Store (Murfreesboro, TN)
Honorable Mention
Brandy Turner, PharmD (Richmond, VA)
PHARMACY TEAM MEMBER
National Winner
Cecilia Dudero, CPhT (Santa Clara, CA)
Project VACCINATE is part of a larger initiative with three sub-awardees spanning four states to increase adult immunization rates.  The demonstration projects are supported by grant Federal Award Identification Number (FAIN) IH23IP000985 for $800,000, funded by the CDC. NACDS contributed an additional $300,000 to execute the demonstration projects.  Given these contributions, each sub-awardee received approximately 67% ($200,000) of the funding from the CDC and approximately 33% ($100,000) from NACDS to implement the demonstration project. A total of $1.1 million will be used to complete CDC project work, with 73% coming from the CDC and 27% from NACDS.
About Scientific Technologies Corporation
Tens of thousands die each year from the flu. New measles cases occur even though it was all but eradicated. Whooping cough still kills the young. These and many more diseases are diminished through the use of vaccines, public health prevention programs, and data intelligence. STC, through our innovative technology solutions and consultancies, is on the front line of this battle with its mission to create a healthier future. Ideas Start Here!
Press Contact
Name: Lara Popovich

Phone: 480-745-8500

Email: marketing@stchome.com

Website: www.stchealth.com
Original Press Release.