Over two days in Phoenix, Arizona, the group renewed their belief in vaccines having an impact on disease prevention, and worked to advance two important goals.
Phoenix, AZ (PRUnderground) February 6th, 2018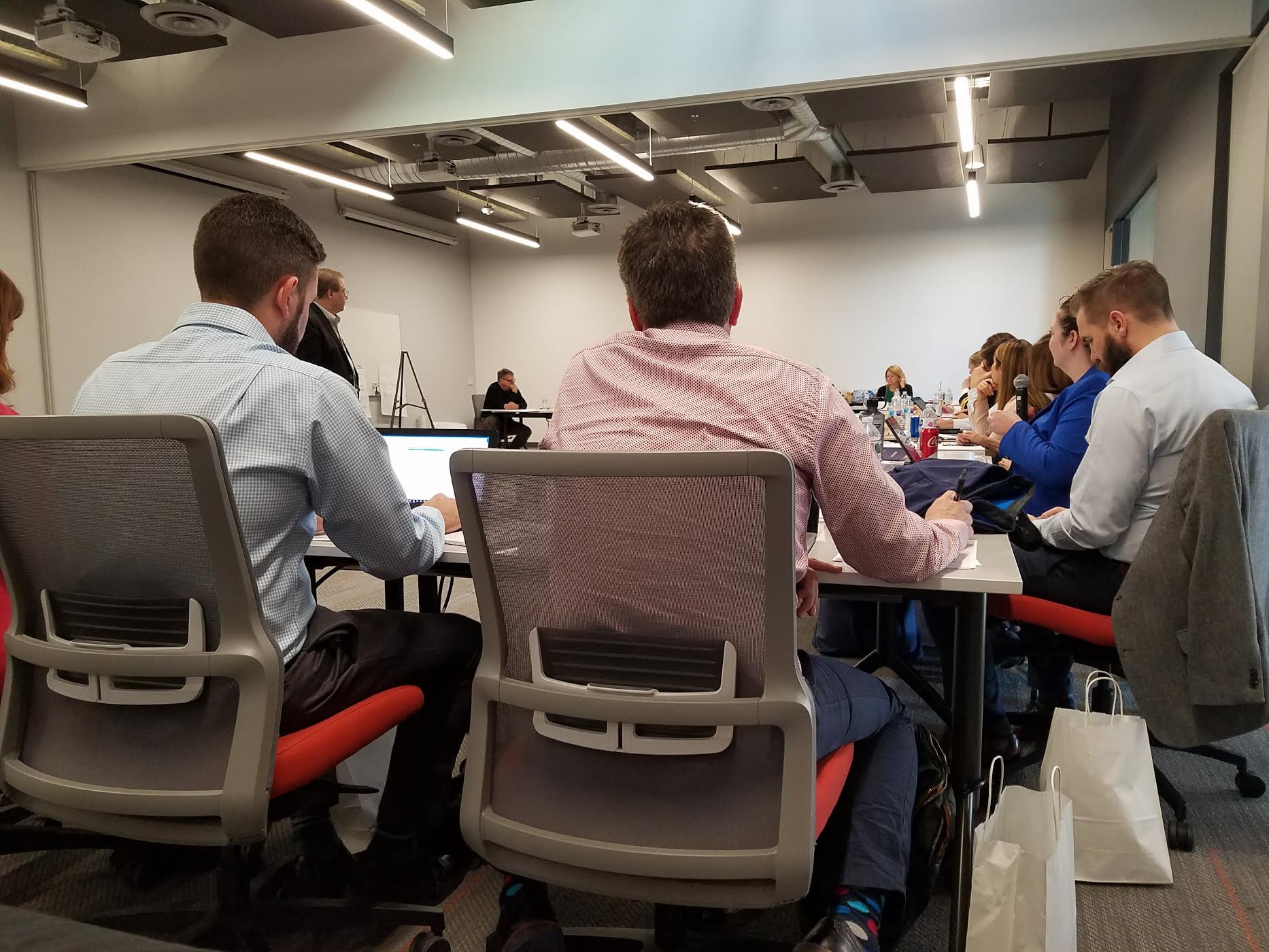 The first goal is to imagine and create a center of best practice in Phoenix that will engage and empower providers, build awareness and know-how, and ultimately improve population health across the immunization and medication-use ecosystems.  The second goal is to create investment strategies that will support transformations and create stronger public-private partnerships. The ultimate overall goal is to sustain public health consolidated immunization registries and the information technology platforms that make them work.
In December, the private sector was represented by innovation technology leaders in the pharmacy industry. These included Jeff Key, who runs PioneerRX, the premier pharmacy management system vendor for independent pharmacies; Prescribe Wellness, a major influencer of pharmacy outcomes through use of data; SinfoniaRX, a leading MTM organization driving the improvement of health in individuals for pharmacy and payers; and Scientific Technologies Corporation, a leading national immunization technology company working across the vaccine preventable disease ecosystem.
Jeff Key, President of PioneerRx, said, "When we empower our pharmacists and their consumer network with real-time immunization data from public health immunization systems, everyone wins. As a company, we invest in technology tools that accelerate immunization intelligence at the point of care and help play a small part in improving patient health."
Thought leaders from Prescribe Wellness and SinfoniaRX echoed this sentiment, indicating that one immunization can save a life and we have to do everything in our power to educate our healthcare partners. We are at the tip of the iceberg, just starting to see the real impact that leveraging health data assets in immunization systems can have. But we must find a way to sustain and continue to build on the foundations these systems have laid.
Representing the public sector at this summit were a group of senior public health leaders from CMS; state and national immunization coalitions including The Arizona Partnership for Immunizations, the Immunization Action Coalition and National Adult Vaccine Coalition, the Pharmacy Quality Alliance, American Immunization Registry Association; medical professionals from Indian Health Services; and representatives from national health plans and major vaccine manufacturers.  Each one indicated that if we can use data and provide intelligence to empower clinical providers, pharmacists and consumers, we can create an environment that could transform healthcare in the U.S.  How do we do that? By creating a center of best practice that builds capacity and partnerships — a place that offers the next generation access to knowledge that is just beginning to surface. The impact of this would be significant.
CEO of STC, Michael Popovich, indicated that the December summit was the first time more than thirty national experts across the immunization ecosystem have come together and discussed how to expand the power of immunization data in registries.  "Technology platforms that seamlessly integrate with public health data," he said, "increase the value and ROI for the private sector to invest in sustaining such systems."
The Phoenix Immunization Summit was just the first of many to come, with all participants in alignment that if we combine our energies, talent and investments; we can engage individuals in their health. And who knows? As Scott Hamstra, MD, indicated, "Someday, when the next pandemic hits, we just might have the real-time information and decision support systems to say: Not on my watch!"
About Scientific Technologies Corporation
Tens of thousands die each year from the flu. New measles cases occur even though it was all but eradicated. Whooping cough still kills the young. These and many more diseases are diminished through the use of vaccines, public health prevention programs, and data intelligence. STC, through our innovative technology solutions and consultancies, is on the front line of this battle with its mission to create a healthier future. Ideas Start Here!
Press Contact
Name: Lara Popovich

Phone: 480-745-8500

Email: marketing@stchome.com

Website: www.stchealth.com
Original Press Release.