This unique company has a focus on social entrepreneurship and promoting inclusion of all in their product lines.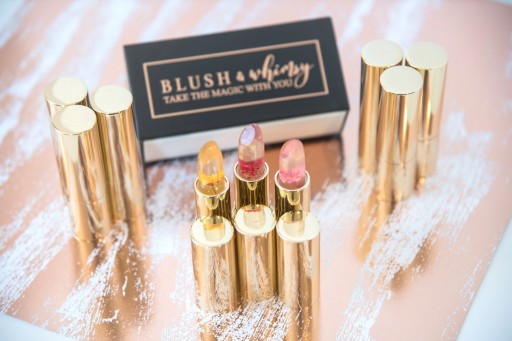 ALBUQUERQUE, N.M. - December 5, 2017 - (
Newswire.com
)
​​​​Blush & Whimsy, a New Mexico startup, has a focus on beauty and changing lives. The company's stunning color-changing lipsticks will be included in the 2018 official GRAMMY Award® Gift Bags. The event will take place on January 28, 2018, at Madison Square Garden in New York City. Presenters and Performers at the awards ceremony, which will be hosted by The Late Late Show's host James Corden, will receive a gift bag filled with exclusive products—including Blush & Whimsy lipsticks.
Blush & Whimsy lipsticks are fun, whimsical, and deliver a little magic. With the goal of creating a universally inclusive product, Blush and Whimsy's lipstick line changes color based on the pH and temperature of an individual's skin for a shade that is uniquely theirs. Blush & Whimsy lipsticks also look like something out of a fairytale. Each contains a lovely real flower. The FDA-approved lipsticks—which are not tested on animals—are made with luxurious ingredients such as cocoa butter, botanical extracts, and lavender oil. 
"We believe that everyone is beautiful, and it's celebrating what makes us different that we can redefine what true beauty is," says Micaela Brown, founder and CEO of Blush & Whimsy. "We're honored that GRAMMY Award® Presenters and Performers will experience the magic of our lipsticks for themselves."  
The company also supports the social good. Blush & Whimsy has partnered with Adelante Development Center, Inc. in New Mexico to handle all of their packaging, fulfillment, and shipping. Adelante provides individualized support services for over 1000 New Mexicans with mental, physical, and developmental disabilities as well as disabled veterans and the elderly. Brown is excited to be working with wonderful differently abled people doing incredible work.
"For Blush & Whimsy, this partnership is essential and truly resonates our message that all people - all genders, ethnicities, religions, creeds, and abilities are valued and supported," says Brown. "As a founder, I am motivated to build a brand that lives its values in every part of the business. From those that work in the warehouse to the guest that opens up their Blush & Whimsy package, everyone is valued and essential to us."  
More information about the company and Brown along with Blush & Whimsy's complete catalog is available at BlushWhimsy.com.  
About Blush & Whimsy
Blush & Whimsy is a New Mexico startup creating beautiful products straight out of a fairy tale. Their first product line is a color changing lipstick that interacts with the pH and temperature of each individual's lips to create a pink that is uniquely theirs. The company can be followed on Facebook, Instagram, and Twitter @BlushWhimsy.
Media Contact:
Micaela Brown
Phone: 303-217-6467
Email: micaela@inspirepm.io
Web: BlushWhimsy.com
Related Links
Website
Related Images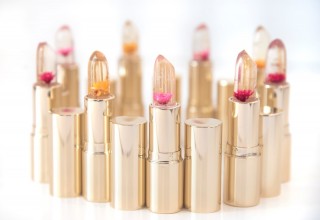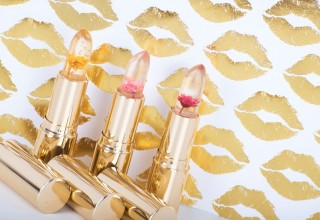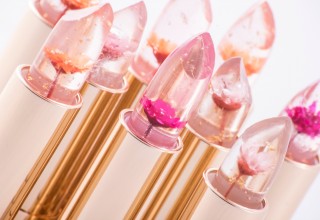 Press Release Service by
Newswire.com
Original Source:
Blush & Whimsy Fairytale Lipsticks Selected for 60th Annual GRAMMY(R) Gift Bags