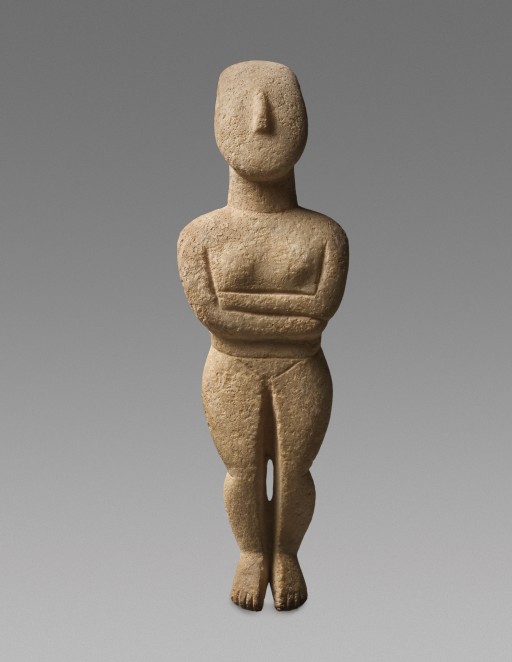 CHICAGO - November 1, 2017 - (
Newswire.com
)
SOFA CHICAGO, the art fair also known as Sculptural Objects and Functional Art and Design will be showing ancient art from the western world for the first time in 23 years. As the first antiquities dealers to participate in the fair, Phoenix Ancient art has put together a display revolving around abstract art, Roman glass and wearable ancient jewelry. "With Chicago's abundance of art museums and rich art collecting history, it feels like an obvious choice for us to exhibit at SOFA," says Hicham Aboutaam, president of Electrum, the New York agent for Phoenix Ancient Art.
The stand will be in an all-white setting in an effort to seamlessly coexist with the neighboring contemporary and modern art dealers, leaving the colors of Roman glass and Cycladic marble to decorate the space. In addition to the treasures that can be found at Phoenix Ancient Art's stand, they will be sponsoring a lecture on Saturday, Nov. 4, 2017, at 2 p.m., entitled "Cross Collection: Ancient Art through the Modern Eye," led by the New York gallery's curator, Dr. Alexander V. Kruglov. The lecture will highlight the trend of cross collecting and the efforts of many private and public institutional collections to juxtapose ancient and modern art. It touches on the many apparent influences seen in the work of the great modern sculptors such as Henry Moore, Pablo Picasso and Constantin Brancusi. Hicham Aboutaam says "collectors of modern and contemporary art tend to be drawn to what those artists were drawn to," referring to the antiquities collection that Pablo Picasso had and was constantly inspired by.
One of the highlights of the SOFA Chicago show is a Cycladic "Idol" of the Early Spedos Variety from 2700-2600 B.C. standing at 8 and 3/4 inches high. The highly imposing qualities make this marble figure a remarkable work of Cycladic sculpture. The study of it designates a specific type in the representation of a nude human figure (which appears standing in a contemporary display) and recognizes it as belonging to a variety of the Canonical type (a folded-arm figure): Early Spedos.
SOFA brings in over 35,000 visitors including the curatorial staff and directors of Chicago's famous Museum of Contemporary Art, The Art Institute of Chicago, The Field Museum, The Oriental Institute of the University of Chicago, The Smart Museum of Art, the Chicago Design Museum, and of course The Corning Museum of Glass of New York who will, once again, be doing its grand glass making demonstration while at the fair.
SOFA CHICAGO will be open at the Navy Pier, Chicago, from 5-9 p.m. on Nov. 2 and 11 a.m.-7 p.m. on Nov. 3 and 4, and 11 a.m.-6 p.m. on Nov. 5, stand 821.
ABOUT PHOENIX ANCIENT ART
With galleries in New York City (Electrum) and Geneva, Switzerland, Phoenix Ancient Art is one of the world's leading dealers in rare and exquisite antiquities with a focus on Greek and Roman, Near Eastern and Egyptian art. Its works of art have been acquired by world-class museums around the world, as well as by private collectors. Phoenix Ancient Art is a second-generation family business that was founded by Sleiman Aboutaam in 1968 and continues today under the leadership of his sons, Hicham and Ali Aboutaam.
For more information, contact info@phoenixancientart.com.
Contact:   
Alexander Gherardi
Phoenix Ancient Art
212-288-7518
Related Links
Phoenix Ancient Art
SOFA CHICAGO
Press Release Service by
Newswire.com
Original Source:
Phoenix Ancient Art Takes on the Windy City as Hicham Aboutaam Joins the SOFA Chicago Art Fair