At Regent's Park in London, 5-8 October 2017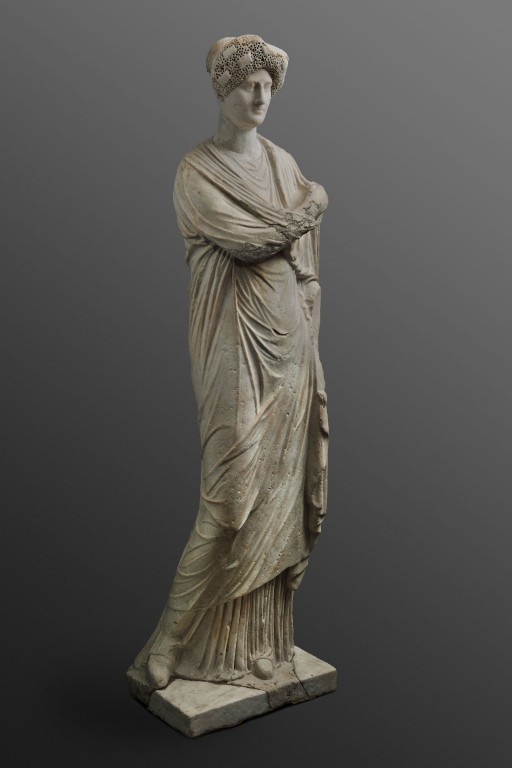 NEW YORK - September 25, 2017 - (
Newswire.com
)
Over 130 galleries and dealers will be at Regent's Park in London for the major event: Frieze Masters, which opens to the public on October 5 and Phoenix Ancient Art will once again be in attendance (stand E10). For the second year in a row, Hicham Aboutaam has promised to put on a display that should not be missed. The design will feature metal mesh walls that add an allure to the masterworks hidden behind them. The ceiling display was inspired by Frank Gehry's architecture of the Guggenheim Abu Dhabi.
While Phoenix Ancient Art will also be exhibiting across town at Berkeley Square for PAD London Art + Design Fair, there will be no shortage of luxury on display at Frieze Masters. One of the highlights is an over life-size first century A.D. Roman marble statue of the "Simonetti" Matron standing at 203 cm tall and hailing from the 19th century Simonetti collection and published in New York with Anderson Galleries in 1921. Typologically, this figure can be classified in a group of well-known Roman statues that probably copied a Greek original from the late fourth century. This artistic type, that archaeologists have named the "Small Herculaneum Woman" is extremely important and has been attributed to Praxiteles or Lysippos. With its sister-statue, known as the "Large Herculaneum Woman," it formed a group representing perhaps Persephone and respectively her mother Demeter (the most famous replicas, found at Herculaneum, are now in Dresden).
FRIEZE MASTERS LONDON will be open at Regent's Park, London from 11 a.m. – 7 p.m. on Oct. 5-8, Stand E10.
ABOUT PHOENIX ANCIENT ART
With galleries in New York City (Electrum) and Geneva, Switzerland, Phoenix Ancient Art is one of the world's leading dealers in rare and exquisite antiquities with a focus on Greek and Roman, Near Eastern and Egyptian art. Its works of art have been acquired by world-class museums around the world, as well as by private collectors. Phoenix Ancient Art is a second-generation family business that was founded by Sleiman Aboutaam in 1968 and continues today under the leadership of his sons, Hicham and Ali Aboutaam.
For more information contact info@phoenixancientart.com or visit www.phoenixancientart.com.
Contact:
Alexander Gherardi​
Phoenix Ancient Art
212-288-7518
Related Links
Phoenix Ancient Art
Press Release Service by
Newswire.com
Original Source:
Hicham Aboutaam and Phoenix Ancient Art to Exhibit at Frieze Masters