NEW YORK - September 13, 2017 - (
Newswire.com
)
The exhibition at Electrum, the off-Madison gallery on 66th Street, has been up since July and has received raving reviews. "It looks like a mini-Vatican," said one visitor. A New York museum curator insists that "Marble Mania must stay running for the fall months; it is extraordinary and the New Yorkers coming home from their summer vacations need a chance to see the show."
The exhibition is filled with heads and torsos of Emperors, Gods and Goddesses all carved in different hues of marble, showing the true intricacies of the stone and masterful techniques of ancient sculptors. "It is not only about Zeus and Aphrodite as they were portrayed in Roman times, there are also idols from the Cycladic islands that were carved in the 3rd millennium B.C.," says Hicham Aboutaam.
A highlight from the show not to be missed is a Roman statue of Aphrodite with an Eros riding a Dolphin standing at 27.16 inches high and found published in the Parisian auction house, Hotel Drouot's catalogue of May 1965.
Marble Mania will be open to the public at 47 East 66th Street, New York from 10 a.m. – 5:30 p.m., Monday through Friday.
ABOUT PHOENIX ANCIENT ART
With galleries in New York City (Electrum) and Geneva, Switzerland, Phoenix Ancient Art is one of the world's leading dealers in rare and exquisite antiquities with a focus on Greek and Roman, Near Eastern and Egyptian art. Its works of art have been acquired by world-class museums around the world, as well as by private collectors. Phoenix Ancient Art is a second-generation family business that was founded by Sleiman Aboutaam in 1968 and continues today under the leadership of his sons, Hicham and Ali Aboutaam.
For more information, contact info@phoenixancientart.com or visit www.phoenixancientart.com.
Contact:
Alexander Gherardi​
Phoenix Ancient Art
212-288-7518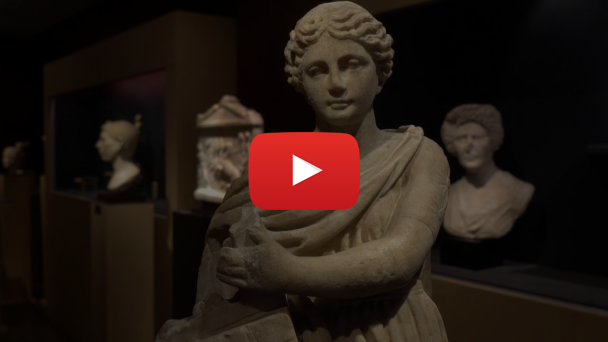 Related Links
Phoenix Ancient Art
e-Tiquities
Press Release Service by
Newswire.com
Original Source:
Back by Popular Demand: Phoenix Ancient Art and Hicham Aboutaam Have Extended the Marble Mania Exhibition to October 2017