Atlanta, GA (PRUnderground) July 26th, 2017
Atlanta, being the capital city of Georgia has always been a busy city. In this busy city, it is always difficult to hire a luxury limousine at an affordable price. The problem has ended because Limo Advisor are in the city. Successfully serving the clients in big cities, they have come to your city to enhance your travel experience. Hiring and traveling in a luxury was never so easy and affordable.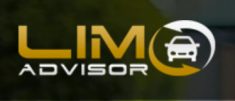 Atlanta is the center city that links other major cities. There are numerous people who want to travel in luxury limousines in Atlanta but because of the unavailability or high fees, people couldn't afford luxury. But now with the entry of Limoadvisor, everyone could afford the luxury because they have a large fleet of vehicles and moreover the fee they charge won't hurt your pockets. Now, traveling in the city or across the city in a luxurious limousine is very easy and affordable.
The city is full of addresses that look similar and creates confusion. There are chances that if you or your driver are not familiar with the address, you may end up at the wrong place. In such cases, a chauffeur who has proper knowledge of the city proves to be beneficial. You can enjoy the luxury ride without worrying about the correct path. The chauffeurs of Limo Advisor have perfect knowledge of the city and all-important routes that goes through Atlanta. If you are in one of the limousines by Limo Advisor, you can keep your worries aside and enjoy the ride.
In Atlanta, people visiting other cities for vacation or airport to catch an important flight is a very common thing. Some are big families and some people have more luggage and both these conditions gives you a headache before the journey. The solution to this is a limousine in which you can enjoy the vast space and the luxurious ride at an affordable price. How big is your family or how much luggage you want to carry for your journey doesn't matter when you hire a limousine from Limo Advisor.
People when hire a limousine, they not only expect the luxurious vehicle and comfort, they also expect good behavior and attitude of chauffeurs. Limo Advisor has the best chauffeurs who are specially trained to maintain their good behavior with clients and be polite. If your flight is delayed or some important meeting is taking time, they won't mind waiting for you. If you hired a limo from Limo Advisor and you are late, you will always find a limousine waiting for you. The same condition is applied when you are celebrating an occasion with your loved ones and want to enjoy the moment for some more time.
So, the wait is over for the people of Atlanta and it is time to take a ride in the luxurious limousine at an affordable price and whenever you want. Now, you will not miss any of your flights nor you will be late for your important meetings because Limo Advisor is here for you.
For more information, visit us: https://www.limoadvisor.com/georgia/atlanta/
About Limo Advisor
It is a comprehensive website that can provide quotes from different Limo service providers in the country and enable the user to book a car within few minutes.
Press Contact
Name: Surya Kumar

Phone: 303-250-5670

Email: support@limoadvisor.com

Website: http://limoadvisor.com/
Read full release at PRUnderground.com: With Limo Advisor Entering Atlanta Professional Limousine Services are Now More Affordable.