Exceptional Minds Studio staffed by visual effects professionals on the autism spectrum adds "Spider-Man: Homecoming" to its list of movie credits.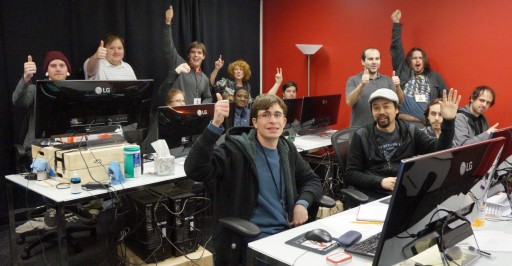 SHERMAN OAKS, Calif. - July 13, 2017 - (
Newswire.com
)
Patrick Brady is perhaps the world's biggest Spider-Man fan, having made his own short animations based on the superhero in his youth and, more recently, having worked on visual effects for Spider-Man: Homecoming which opened in theaters last week.
His love of Spider-Man and all things superhero is shared by Nicolas Arredondo, Andrew Dugan, Tiana Fazio, Jacob Fenster, Lloyd Hackl, Eli Katz, David Miles, and Mason Taylor, who are also 20-something visual effects professionals on the autism spectrum who did visual effects cleanup on several shots in Spider-Man: Homecoming.
The nine artists work at Exceptional Minds Studio, the only visual effects and animation studio staffed by professionals on the autism spectrum. Spider-Man: Homecoming is the studio's sixth Marvel superhero film since opening its doors almost three years ago, and another in a long list of Exceptional Minds movie and television credits that include Doctor Strange, Guardians of the Galaxy Vol. 2, X-Men: Apocalypse, The Fate of the Furious and Game of Thrones. Spider-Man: Homecoming is the latest movie on the web-slinging superhero and is produced by Sony Pictures Entertainment/Columbia Pictures in conjunction with Marvel Studios and follows the events in Captain America: Civil War, another movie that used Exceptional Minds Studio for visual effects cleanup work.
"Whenever I see my shots on the big screen, I want to just yell out and point, saying, 'That's my shot. That's my shot!'" said Brady, who has earned 13 movie credits and five television series credits since he began his career in visual effects at Exceptional Minds Studio three years ago. The eight other artists at Exceptional Minds Studio also have movie credits to their names, with Spider-Man: Homecoming earning them yet one more. Also credited for their supervisory involvement in the movie are Studio Executive Director Susan Zwerman and Studio Coordinator Jennifer Giandalone, as well as VFX Supervisors Immanuel Morris and Kenneth Au and title supervisors Josh Dagg and Megan Flood.
For Spider-Man: Homecoming, the Exceptional Minds visual effects artists worked on eight shots, including split-screen compositions and the removal of reflections from an elevator door that were caught on camera. Another team at Exceptional Minds Studio — including Andrew Dugan and Jacob Fenster, also on the autism spectrum — did the end-title credits on the movie. "What a wealth of untapped potential exists in this extraordinary group of young adults," said Victoria Alonso, Executive Vice President of Physical Production for Marvel Studios.
"The major studios keep coming back to us with more work because, quite simply, our artists are talented and detail oriented and do a good job," commented Susan Zwerman, Exceptional Minds Studio Executive Producer. Marvel Studios, Universal Studios, Sony Pictures, Lionsgate, 20th Century Fox, HBO, Starz, FuseFX, and Pixel Magic are among the current studios and entertainment companies to contract Exceptional Minds Studio for visual effects services. The small studio of professionals — all young adults on the autism spectrum — has done tracker marker removal, split screen, green screen keying, and rotoscoping for compositing as well as end title credit work and animation for more than 50 major motion pictures and/or television series over the past three years.
Exceptional Minds Studio artists are graduates of the Exceptional Minds vocational three-year program in visual arts in animation. The vocational school and working studio were created to prepare young adults with autism for meaningful careers.
More than 3.5 million Americans live with autism, an estimated 90 percent of whom are unemployed or underemployed. Each year, 50,000 children with autism in the U.S. will age out of the public school system and require public services if they are not employed. Exceptional Minds provides customized education in the digital arts to over 225 teens and young adults and provides ongoing job placement and coaching for 25 graduates.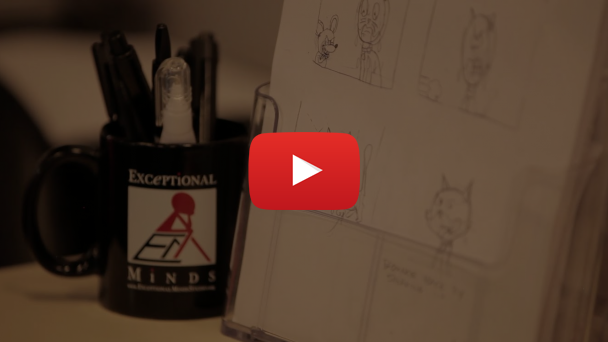 Press Release Service by
Newswire.com
Original Source:
Spider-Man: Homecoming, Latest Movie Credit for Exceptional Minds With Autism