Miami Photo Salon Festival's main event – the Salon-, will take place at Spectrum Art Fair Miami next December 2-6 in an area comprised by several booths inside the famous Art Fair in Midtown Miami, a choice that was made by the Festival Committee to bring visibility to the artists participating in the juried exhibition.
Miami Photo Salon at Spectrum Art Fair is the ideal location for an event to take place between visiting art fairs that will bring in thousands of visitors, both from the local community and international tourists to admire the work of the selected artists.
Spectrum Art Fair will be taking place next December 2-6 during the world renowned Miami Art Week in Midtown Miami, simultaneous to Art Basel in Miami Beach. 2015 Miami Photo Salon is an encounter to celebrate photography and the Salon's call for entry is open at CaFÉ™ to everyone, regardless the media, equipment, or treatment of the photographic images.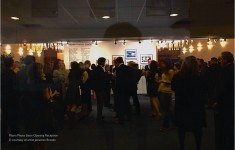 Besides the Miami Photo Salon at Spectrum Art Fair, others ancillaries exhibitions will take place during the Miami Art week as part of the Festival, all of them near of the activity generated by visiting international art fairs.
Miami Photo Salon Festival is an event put together with the support of the Miami-Dade County Department of Cultural Affairs and the Cultural Affairs Council, the Miami-Dade County Mayor and Board of County Commissioners.
About Miami Photo Salon Festival
2015 Miami Photo Salon partners with Spectrum Art Fair is a post from: PRUnderground