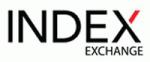 TORONTO, ONTARIO -- (Marketwired) -- 03/25/15 -- Index Exchange today announced an integration with Adobe's (NASDAQ: ADBE) Media Optimizer, designed to broaden connections between Index Exchange's publishers and digital advertisers using Adobe Media Optimizer, a leading advertising management and optimization platform for search, display and social media campaigns. The agreement will provide both supply and demand sides with more opportunities and accurate, actionable information.
Index Exchange is a fully transparent, enterprise-ready supply-side platform and premium media exchange. Adobe is one of the largest software companies in the world, and a global leader in digital media and digital marketing solutions.
Combining Index Exchange with Adobe Media Optimizer ensures transparency is actionable for advertisers.
By connecting Index Exchange's full-information data reporting with Adobe Media Optimizer's completely transparent demand-side platform, marketers can now better track, evaluate, analyze and optimize complex digital marketing budgets. The partnership eliminates hidden fees, obscured pricing and data loss from one end of the transaction to the other, which is an industry first.
Publishers benefit from increased high-quality demand on Index Exchange.
"We're really excited to integrate with Adobe Media Optimizer, which will not only bring even more high-quality demand to our exchange, but also add transparency to an area famous for its opacity," said Andrew Casale, President and CEO of Index Exchange. "Transparency is only as good as your ability to analyze and use the data it provides, and Adobe is simply the best at that."
"Adobe is the first in the industry to connect marketing technology to programmatic ad buying," said Pete Kluge, Senior Product Marketing Manager for Advertising Solutions at Adobe. "By teaming up with Index Exchange, marketers can now reach Adobe Marketing Cloud audience segments across high-quality publisher inventory on the Index Exchange."
About Index Exchange
Index Exchange (www.indexexchange.com) provides a neutral, transparent exchange layer that enables leading publishers and suppliers to sell their ad impressions in real time. Formerly known as Casale Media, Index equips enterprise-level sellers with custom-architected solutions, fully transparent sell-side management technology, and access to the latest in technical knowhow for programmatic demand while still ensuring the highest in brand-safe creative standards by ensuring humans-level review for all proposed campaigns.