DJ, songwriter and producer Alzie Ramsey, has just announced the official release date for the highly anticipated single 'Vuse'. On April 7, fans of the artist will have worldwide access to his latest studio composition. The single will be available exclusively on Beatport March 24.
"Vuse" is available for preview here: SoundCloud
Spanning within the boundaries of deep house, chill out and electronica, the single "Vuse" demonstrates the very best of what underground electronic music has to offer. Ramsey states, "I think that this track has a mixture of many different genres and that's what makes it special. You can dance to it, but you can also chill to it. Ultimately, as a musician my job is to take my fans and listeners on a journey and "Vuse" does it and puts you in first class."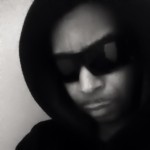 Erick Shipmon, Director of Marketing at Black Widow Music LLC says,  "Alzie has been working in the trenches of EDM and jazz since 1986 and has collaborated and/or shared the stage with many A-list musicians and producers throughout his career in the music industry. This is his first release for 2015, but what's different is that he has higher expectations and expects to be more visible within EDM. He is a skilled musician that warrants recognition and believes 2015 will be a groundbreaking year."
About Black Widow Music, LLC
Black Widow Music, LLC (a digital label and music licensing company) was created in 2004. The result after many hours of labor and hard work is a business organization that stays on the forefront of industry technology and practices, but remains true to the "music" and avoids the traps of commercialism. Featuring the best in EDM, jazz and various genres of instrumentals our catalog is broad and diverse, but prevails on the primary focal point of why the label was created in the first place.
Black Widow Music, LLC: Quality music not quantity music.
Alzie Ramsey Announces #EDM #Electronica Single "Vuse" Release Date on #Beatport is a post from: PRUnderground