Stocks to Watch for Wednesday, Oct. 15, 2014: Wall Street's focus has shifted from global woes to earnings as Q3 earnings season kicks into high gear.
This week brings a number of reports from all sectors. Initial earnings reports have so far impressed, with 70% of companies trumping forecasts, according to FactSet. Still, worries have mounted that some firms yet to report will say weakening foreign markets and a stronger U.S. dollar held down sales and could weigh on future performance.
Today's hot stocks to watch include a handful of key names in the financial sector, a top Internet player, a luxury resort giant, a streaming video titan, and more.
10 Hot Stocks to Watch Today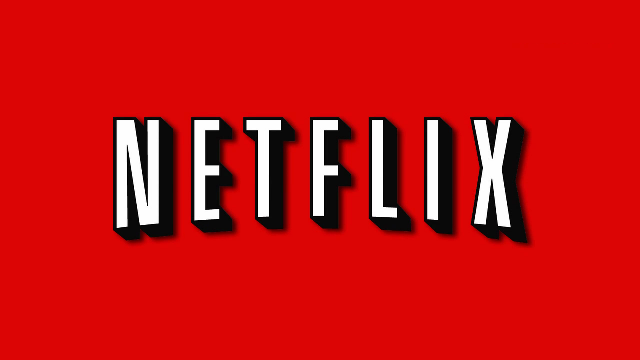 Hot Stocks to Watch No. 1: Netflix Inc. (Nasdaq: NFLX) kicks off Wednesday's stocks-to-watch list when the company reports Q3 earnings after the close. Analysts expect the streaming video giant to post earnings per share (EPS) of $0.93. Whisper numbers are for EPS of $0.98. Revenue is seen coming in at $1.409 billion. BMO Capital Markets is optimistic heading into the release. BMO expects NFLX to post strong subscriber net adds driven by the expansion of the company in six European countries. According to BMO analysts, the streaming company "will continue to manage rising content costs to contribution margins and leverage domestic profits" to boost international presence. NFLX's operating income is expected to increase 85% from $104 million in the same quarter last year. BMO maintains a "Market Perform" rating on NFLX. Shares are up 20.64% year to date.
Hot Stocks to Watch No. 2: Bank of America Corp. (NYSE: BAC) reports Q3 numbers before the open. Analysts expect the second-largest U.S. bank to post an EPS loss of $0.09, down from $0.20 in the year-ago quarter. The loss includes an expected $0.43 charge related to the bank's $16 billion mortgage settlement with the government in August. Revenue is also expected to come in lighter year over year (YOY). Estimates are for revenue of $21.34 billion, down from $21.53 billion a year ago. Investors will be listening for reassurance BofA's legal woes are behind it. Also of interest will be management's comments on use of capital. A share repurchase and dividend hike would be welcome news and could goose shares.
Hot Stocks to Watch No. 3: eBay Inc. (Nasdaq: EBAY) posts Q3 results after the close. Expectations are for the leading Internet auction site to report EPS of $0.67, up from $0.64 in the same quarter a year ago. Whisper numbers are for EPS of $0.68. Revenue is expected to come in at $4.37 billion, a 12.3% YOY increase. EBay dominated headlines late last month when it announced it will spin off its PayPal unit. Insiders have been shedding shares, selling 58,682 shares over the last three months and 5,095,180 shares in the past year. Shares are down 7.34% year to date.
Hot Stocks to Watch No. 4: Las Vegas Sands Corp. (NYSE: LVS) reports Q3 figures after the closing bell. The operator of luxury resorts in Asia and the United States is expected to post EPS of $0.84. Whisper numbers are for EPS of $0.87. Tuesday, BofA downgraded LVS to "Neutral" from "Buy" and lowered its price target to $67 from $72. The firm believes the recovery of the Chinese-gambling district Macau will take longer than expected, impacting the Las Vegas-based gambling resorts operator. The bank's analysts added there are risks from various factors, including in-line valuation and continued revenue declines, as well as margin pressures. LVS shares are down 25.4% year to date.
Hot Stocks to Watch No. 5: BlackRock Inc. (NYSE: BLK) reports Q3 results before the opening bell. Expectations are for the publicly owned investment manager to post EPS of $4.74, up from $3.88 in the same quarter a year ago. Whisper numbers are for EPS of $4.87. Monday, Morgan Stanley large-cap bank analyst Betsy Graseck, ranked a No. 1 commercial bank stock picker by StarMine, named BlackRock as a stock to buy ahead of earnings.
Hot Stocks to Watch No. 6: PNC Financial Services Group Inc. (NYSE: PNC) is expected to report Q3 EPS of $1.70, down from $1.79 YOY, when the financial services company reports Wednesday morning. Whisper numbers are for EPS of $1.77. RBC Capital Markets says earning will depend on how successfully PNC has managed expenses. "This company has done a very good job in reducing operating expenses. They shut down branches and became more efficient, and we're going to take a look at this quarter to see if that trend continues. The reason we're a tad higher [RBC pegs EPS at $1.79] is due to our expectation that their expenses will be better."
Hot Stocks to Watch No. 7: Overstock.com Inc. (Nasdaq: OSTK) is expected to post Q3 EPS of $0.06 when it releases results Wednesday morning. Last week, in a move that suggests OSTK is thriving, the company broke ground on its new corporate campus in Utah referred to as the "Peace Coliseum," anticipated to open during the summer of 2016. Overstock officials said that from the ground level, the building will look like a corporate glass-and-concrete version of the Roman Coliseum, but from the air, the three-story building will appear as a peace sign. A true pioneer in the Bitcoin space, the discount online retailer shares have surrendered 45% year to date.
Hot Stocks to Watch No. 8: St. Jude Medical Inc. (NYSE: STJ) will post Q3 results before the open. Analysts are looking for the medical device manufacturer to report EPS of $0.96, up from $0.90 in the same quarter a year ago. 3Q revenue is seen coming in the range of $1.3 billion to $1.4 billion. Piper Jaffray is bullish on STJ heading into the earnings release. In a report published Monday, the investment firm reiterated its "Overweight" rating and $79 price target. At $61.19, shares are down a modest 1.23% year to date.
Hot Stocks to Watch No. 9 & No. 10: Kinder Morgan Inc. (NYSE: KMI) and Kinder Morgan Energy Partners LP (NYSE: KMP) are expected to post EPS of $0.34 and $0.64 respectively after today's close. Both stocks made news in August when Richard D. Kinder, the Houston billionaire behind the Kinder Morgan Inc. empire, announced he is combining his pipeline offshoots under one roof and ditching an MLP structure to make an energy giant.
Don't Miss Today's Top Story: By cutting prices rather than export volume, Saudi Arabia has signaled it is now ready for a potentially costly price war. Here's what the Saudis' move means for the U.S. oil boom...
Tags:
BAC
,
BAC Stock
,
EBay
,
EBAY stock
,
Hot Stocks
,
hot stocks 2014
,
hot stocks to watch
,
NFLX
,
NFLX Stock
,
Q3 earnings
,
stocks to watch
,
stocks to watch 2014
,
stocks to watch today
The post Today's Hot Stocks to Watch: NFLX, EBAY, BAC, and More appeared first on Money Morning - Only the News You Can Profit From.