Netflix Inc. (Nasdaq: NFLX) stock has been hit hard by this month's sell-off, down 8.2% since Sept. 10. That's put even more emphasis on NFLX's third-quarter earnings report today (Wednesday).
Analysts are predicting earnings per share (EPS) of $0.93 on revenue of $1.41 billion, when Netflix reports after the bell today.
By hitting those targets, NFLX will have EPS growth of 78.8% and revenue growth of 27.4% from last year.
Last quarter, NFLX missed EPS by a penny at $1.15. However, revenue grew 25.3% in the quarter. Eclipsing last quarter's revenue growth would be a good first sign for shareholders.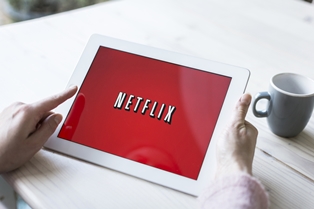 Another key figure to watch is Netflix's user growth.
Last quarter, Netflix added 1.7 million members to its domestic and international streaming business. That pushed Netflix over the 50 million member mark for the first time.
"Exclusive content" is another area that bears watching. Netflix already has powerhouse programs like "House of Cards" and "Orange Is the New Black," and it recently expanded its offerings.
This month, Netflix announced a partnership with Adam Sandler for four feature-length films. The company also plans to remake the 2000 film "Crouching Tiger, Hidden Dragon." Any further announcements about exclusive content would be a boost for shareholders.
While those are the first things for investors to look for tonight, there will be a much more important number in the report. In fact, this figure is a huge long-term catalyst for NFLX stock...
NFLX Earnings: The Most Important Figure
International expansion is the single most important update in this report. In mid-September, Netflix launched in France, Germany, Austria, Switzerland, Belgium, and Luxembourg.
"We've been building up to this for a long time," Netflix CEO Reed Hastings said in September. "This is the biggest international expansion we've ever done, so it is hugely important."
Here's why it's so critical to NFLX...
The Research firm IHS Technology recently estimated those six markets will result in 5 million to 6 million new subscribers by 2018.
Analysts at BMO Capital Markets expect Netflix to report user growth of 1.47 million subscribers in the United States and 2.39 million internationally this quarter.
However, that international expansion has not come cheap, and it should show in NFLX's margins. BMO analysts are predicting operating margins of 7.3% in today's report. Last quarter, NFLX had an operating margin of 9.7%.
A drop in operating margins shouldn't be a concern right now, however.
Because the expansion happened late in the third quarter, the impact from adding paid subscribers will not be seen until the fourth quarter. New customers also received a free one-month trial, which delays international revenue increases.
Shareholders can stomach slipping margins short-term if user growth is up.
"International subscriber growth is the most important variable driving stock performance for the foreseeable future," Morgan Stanley analyst Benjamin Swinburne said in a research note.
A growing user base will also allow Netflix to expand its exclusive content offerings. The bigger the user base, the more attractive Netflix is to content producers.
Since NFLX stock has been shaky lately, any miss in the initial EPS numbers will send the stock down further in after-hours trading. In fact, the slipping margins may be enough to send shares down too.
But strong user base growth, particularly overseas, will be a bullish sign for NFLX stock in today's report.
NFLX stock closed yesterday at $449.12. It's up 22% year to date.
Editor's Note: There is a huge difference between a stock market correction and a bear market. Now, smart investors can profit from the difference. Here's how...
Related Articles:
Tags:
(
Nasdaq: NFLX
),
Investing In Netflix
,
investing in NFLX
,
netflix earnings
,
Netflix Stock
,
netflix stock price
,
NFLX
,
NFLX earnings
,
NFLX Stock
,
NFLX stock price
The post Netflix (Nasdaq: NFLX) Earnings: The Single Most Important Figure to Watch appeared first on Money Morning - Only the News You Can Profit From.