Stock market today, September 23, 2014: The S&P 500 saw its biggest drop since Aug. 5 as U.S. markets pulled back on Monday amid poor data in the U.S. housing market and ongoing concerns about manufacturing levels in China.
According to reports, China's finance minister said the country does not plan to increase stimulus efforts in the near term. This creates a number of investor concerns after China released it nation's monthly manufacturing index this morning. Yesterday, silver prices hit a four-year low, while gold prices broke a four-session losing streak.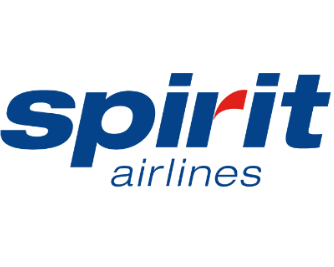 Here's what else you should know to make your Tuesday profitable:
Taking Off:

Shares of discount airliner

Spirit Airlines Inc.

(Nasdaq: SAVE) are back in the green after falling more than 4% yesterday. The company, which charges add-on fees to minimize travel costs, announced plans to increase baggage fees by $2 for checked bags during the holiday-travel season. Passengers could pay up to $102 per bag if they check in and pay at the airport on the day of travel. If flying Spirit, it's best to pack light and purchase tickets and baggage fees online, weeks before your travel plans. The announcement came on the same day that the Bureau of Transportation Statistics announced that major U.S. airlines earned $899.5 million on checked-bag fees in the second quarter of 2014, a 3% jump from last year.
Merger Mania:

Botox manufacturer

Allergan Inc.

(NYSE: AGN) rejected a massive bid from pharmaceutical company

Actavis PLC

(NYSE: ACT), according to the

Wall Street Journal

. The reports says that Allergan is poised to announce its acquisition of

Salix Pharmaceuticals Ltd.

(Nasdaq: SLXP), which could cost nearly $10 billion. Allergan has been aggressively attempting to avoid a $53 billion hostile takeover from its rival

Valeant Pharmaceuticals International Inc.

(NYSE: VRX). Shares of Salix were up more than 9% in premarket hours.
Another Deal on Tap:

In a deal that could create a rival to Canada's

Potash Corp./Saskatchewan (USA)

(NYSE: POT) in the international fertilizer market, Norway's

Yara International ASA (ADR)

(OTC: YARIY) confirmed it is in talks with Illinois-based

CF Industries Holdings Inc.

(NYSE: CF) about a possible merger that could be worth more than $27 billion.
Challenge Set:

In an effort to rival online marketing giant

Google Inc.

(Nasdaq: GOOGL) at its own game,

Facebook Inc.

(Nasdaq: FB) announced plans to unveil a new online ad platform that will help marketers improve their targeting of customers and measurability of digital ad performance. Nicknamed Atlas, the digital program is a modified version of an ad-suite that the company purchased from

Microsoft Corp.

(Nasdaq: MSFT). Despite Facebook's lofty goals, it still has a long way to go before it can catch up with Google. In the second quarter of 2014, Google reported ad revenue of $14.36 billion, while Facebook added $2.68 billion.
The Battle Continues:

Shares of nutritional marketing firm

Herbalife Ltd.

(NYSE: HLF) slumped more than 10% yesterday, hitting a 17-month low. The sell-off heated up in the final two hours of yesterday's trading session on unsupported rumors that a large shareholder had liquidated their positions. The continued decline in Herbalife is a victory for hedge fund manager Bill Ackman and Pershing Square Management given his huge short position against the firm. Ackman has long called the company's business practices a pyramid scheme, and the stock's downturn began after the Federal Trade Commission announced it was investigating the firm's practices.
Tackling Inversions:

On Monday evening, the U.S. Treasury Department announced its "first, targeted steps" to make it much harder for American corporations to re-domicile their operations to foreign nations in order to reduce their tax bills, a process known as inversions. The administration will aim to stop a process called "hopscotching" that allows companies to access their offshore cash without having to pay taxes on it. In addition, the U.S. Treasury Department will make it harder to move overseas by tightening ownership requirements. The regulations will govern any new inversion deal announced from today forward.
Today's Economic Calendar:

Today's schedule features two speeches from Kansas City Fed President Esther George, the Richmond Fed Manufacturing Index, the weekly ICSC-Goldman Store Sales report, and the State Street Investor Confidence Index.
Full U.S. Economic Calendar September 23, 2014:
ICSC-Goldman Store Sales at 7:45 a.m.
Federal Reserve Gov. Jerome Powell Speaks at 8:20 a.m.
Kansas City Fed President Esther George speaks at 8:30 a.m.
Redbook at 8:55 a.m.
FHFA House Price Index at 9 a.m.
PMI Manufacturing Index Flash at 9:45 a.m.
Richmond Fed Manufacturing Index at 10 a.m.
State Street Investor Confidence Index at 10 a.m.
4-Week Bill Auction at 11:30 a.m.
2-Year Note Auction at 1 p.m.
Kansas City Fed President Esther George speaks at 9:15 p.m.
UP NEXT: Our currency is under siege, as both China and Russia look to move away from the petrodollar and settle transactions in their own currencies. With U.S. dollar hegemony hanging in the balance, here's how you can make triple-digit gains on the petrodollar's demise...
Tags:
S&P 500
,
S&P 500 today
,
Stock Market
,
stock market news
,
Stock Market Today
,
Todays Stock Market
,
today's market news
,
today's top stock market news
,
top stock market news
,
U.S. markets
,
U.S. stock market today
,
U.S. stock markets
,
U.S. stock markets today
The post Stock Market Today is Getting Cues from Poor Housing Data and China Woes appeared first on Money Morning - Only the News You Can Profit From.