Struggling personal computer maker Hewlett-Packard Co. (NYSE: HPQ) is on tap to report fiscal Q3 earnings after today's (Wednesday) closing bell.
Wall Street is looking for HP to post fiscal Q3 earnings per share (EPS) of $0.89, up from $0.86 in the same quarter a year ago. HP has said it expects EPS of $0.86 to $0.90.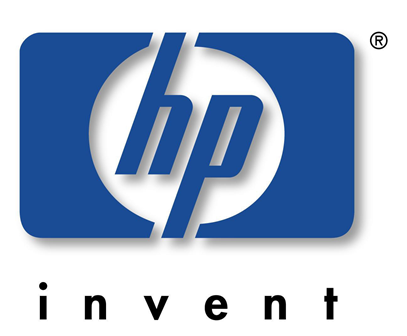 Revenue is expected to come in at $27.03 billion, modestly lower than the $27.23 billion reported in the year-ago quarter.
The Palo Alto, Calif.-based company continues with ambitious turnaround plans under Chief Executive Officer Meg Whitman. HP has been cutting costs and boosting sales of personal computers (PCs). It has also announced plans to slash headcount by some 16,000 in attempts to remake itself and regain its swagger.
After reigning since 2006, HP lost its coveted title of world's largest PC maker in Q2 2013, when Chinese PC manufacturer Lenovo took the crown.
"We don't like being number two and we don't plan to stay there," Hewlett-Packard said in a statement. "We have a multi OS, multi architecture and multi form factor computing strategy that we believe will delight customers and rebuild share. We're also focused on building a profitable business that's smart about its future."
Here's a look at the different components that make up HP's business - and what investors will be watching for today...
PC Sales Still an Integral Part of Hewlett-Packard's (NYSE: HPQ) Business Strategy
Personal computers contribute nearly 30% of HP's revenue and account for 10% of its estimated value.
Sales in its Personal System group grew 7% in the previous quarter from a year ago. The company also boosted its PC market share, most notably in Europe, the Middle East, and Asia.
Investors will be closely watching for signs of continued momentum in HP's PC segment, along with several other key factors.
Over the last couple years, amid an increasing shift to tablets and souped-up smartphones, PC makers have experienced a sharp drop off in sales. But, PCs sales are starting to pick up again, and PC makers are sounding more upbeat.
While tablets have indeed won places in homes, they aren't replacing computers in the workplace due to their limited capabilities.
"Companies are realizing there's a need for a productivity tool that's different than just a tablet," Whitman said on a conference call after Q2 results.
Furthermore, businesses are starting to replace antiquated computers and software in large part because of Microsoft Corp.'s (Nasdaq: MSFT) decision to phase out support for its outdated Windows XP operating system.
The current rebound in business purchases, however, isn't expected to offset slower consumer PC demand and is projected to only last a few quarters.
Still, any sign of PC sales stability is welcome news to HP after several quarters of slumping PC sales.
While research firm IDC predicts a 6% global shipment PC decline for 2014, Gartner expects the industry to grow again in 2015.
Investors will also want to hear about HP's printing and cloud computing units...
HP Dominates Printing and Cloud Markets... for Now
HP is the global leader in printers.
The company continues to focus on the high-end ink market and commercial hardware rather than the low-end consumer-related markets. The segment, however, is still seeing revenue slip.
HP's net printing revenue in 2013 was $23.8 billion, down from $24.5 billion in 2012 and down from $26.2 billion the year before that.
"Printing net revenue declined due to unfavorable currency impacts, particularly the euro, and declines in supplies and commercial printers," HP explained last quarter.
HP also has the largest share of the private cloud market. But competition in the space is quickly heating up from heavyweights including Cisco Systems Inc. (Nasdaq: CSCO), International Business Machines Corp. (NYSE: IBM), and Amazon.com Inc. (Nasdaq: AMZN).
In May, the company debuted HP Helion, a portfolio of cloud products and services that enable organizations to build, manage, and consume workloads in hybrid IT environments.
HP Helion incorporates existing HP cloud offerings, new OpenStack technology-based products, and professional and support services under a unified portfolio to help meet customers' specific business requirements. The company has high hopes for Helion.
But there's one additional factor that could be key to the future success of HP...
The Secret Weapon That Will Push the HPQ Stock Price Higher
Money Morning Defense & Tech Specialist Michael A. Robinson is bullish on Hewlett-Packard (NYSE: HPQ) - going so far as to say that a game-changing technology currently in the development stages at HP represents "the future of computing."
The technology is known at HP as "The Machine," and according to HP scientists, it could replace an entire computer data center with just one computer the size of a refrigerator.
Combined with Whitman's turnaround strategy, Robinson believes that The Machine will help propel HP stock to new heights - at least 50% higher, as a conservative estimate.
"If the venture succeeds - and all signs are positive - The Machine will have an enormous impact on the future of computing. And it will give HP a brand-new, hugely profitable piece of hardware that is less of a product and more of a generational step forward," says Robinson. "I recommend you buy in now, before The Machine finds its mass audience."
A number of analysts have similarly high hopes for HPQ stock. Among 19 analysts that cover HP, eight rate HPQ shares a "Strong Buy," one a "Buy," nine a "Hold," and only one a "Sell."
In a cautionary note, bearish HPQ option activity has picked up heading into today's Q3 release.
Hewlett-Packard (NYSE: HPQ) shares were down a slight 0.45% to $35.31 shortly before noon. Shares are up a hefty 26.45% year to date.
Up Next: Stock overvaluation measures are emitting some early warnings signs, but there are protective measures we can take to minimize losses - and even grow our profits. Here's how today's valuations compare to 2000 - and what to do about it...
Related Articles:
Tags:
earnings calendar
,
earnings reports
,
NYSE: HPQ
,
tech investing
,
tech stocks
The post Hewlett-Packard (NYSE: HPQ) Aims to Continue Turnaround with Q3 Earnings Today appeared first on Money Morning - Only the News You Can Profit From.