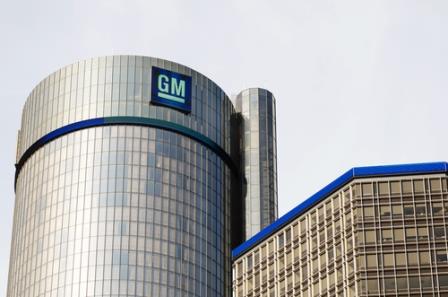 This morning (Thursday), General Motors Co. (NYSE: GM) reported second-quarter earnings. The market didn't like what it saw - GM stock was down 2.40% pre-market as of 9 a.m. EDT - and it's no wonder.
Net income fell to $190 million in Q2 2014, or $0.11 a share, compared with $1.2 billion, or $0.75 a share, a year earlier.
That's an 80% drop.
That's exactly what industry experts were waiting to see ahead of earnings.
"I am looking for how much the recalls and the amount GM has set aside for them have destroyed the profit picture," Money Morning Defense & Tech Specialist Michael A. Robinson said before earnings release.
Indeed, GM's earnings today were pummeled by $1.5 billion in charges related to the approximately 29 million vehicle recalls it has undergone this year alone, plus the money GM has set aside to fund a compensation plan for the victims of car accidents linked to its defective ignition switches.
In fact, as recently as yesterday evening - less than 24 hours before earnings release - GM announced another recall. This time it was for 717,950 vehicles to correct six safety issues, including problems with a bolt that adjusts the height of front seats. General Motors acknowledged that one crash and three injuries are tied to that problem.
GM's ignition issue with its Cobalt model is the company's greatest problem moving forward. That's because GM was supposedly aware of but did nothing about.
A heavy key ring or a "jarring event" could shut off the ignition in some GM vehicles and prevent air bags from deploying properly. Depositions from a 2010 civil lawsuit suggested that as early as 2004, GM knew the Cobalt had an ignition switch that could involuntarily shut off the engine while driving. GM settled that case for an undisclosed amount with the plaintiff - the estate of the 29-year-old pediatric nurse who died in a fatal crash the day after picking up her 2005 Cobalt from the dealer, where she'd taken it for ignition switch problems, according to documents obtained by USA Today.
GM said today it expects to spend $400 million to compensate victims of the defective ignition switches - the first time it has made any monetary estimate. It also said that the compensation fund has no upper limit and could rise as high as $600 million in its upper forecast.
"This is going to be a legacy issue for years to come," Money Morning Capital Wave Strategist Shah Gilani said of the damage done to GM stock to Neil Cavuto on FOX Business in February.
In a shocking turn, GM owned up to the rumors in a news release on March 12. The automaker said it knew of the faulty ignition switches as early as 2001 - three years earlier than it had previously reported.
Still, GM's numbers today weren't all bad - revenue was $39.6 billion, up slightly from $39.1 billion the same quarter a year earlier.
Here's how our expert believes investors should play GM stock right now, with Q2 earnings in mind...
How to Play GM Stock After Earnings
Robinson believes GM "is a deeply troubled company."
Its problems go deeper than the assembly line, or the engineering "drawing boards." It's real problem is a flawed corporate culture. And that will take time to change - and even longer to fix.
"Changing the culture - to keep the company from repeating its same mistakes over and over again - means you have to change the way your workers think," Robinson said earlier this month. "You have to excise their suspicions, break down the interdepartmental barriers that create 'functional fiefdoms,' and give decision-making responsibility to employees far down in the organization. And with that responsibility comes a more intense accountability, too."
That's why investors should steer clear of GM stock.
"I still have this as a stock to avoid until the situation with its corporate culture and its millions of recalled vehicles greatly improves," Robinson said.
We'd love to hear your take on GM on Money Morning's Facebook page. Also, you can join the conversation on Twitter on market #generalmotors, and be sure to follow @moneymorning.
Finding a great "safety play" is a good idea for investors in case U.S. stocks begin to sputter - or even stall. And this "20% catalyst" Money Morning's Executive Editor Bill Patalon has found could send shares of this company soaring...
Tags:
earnings calendar
,
earnings report
,
General Motors earnings
,
General Motors recalls
,
General Motors stock
,
GM earnings
,
GM recalls
,
GM Stock
,
pre market nasdaq
The post GM Stock Down 2.4% Pre-Market on 80% Profit Nose-Dive appeared first on Money Morning - Only the News You Can Profit From.