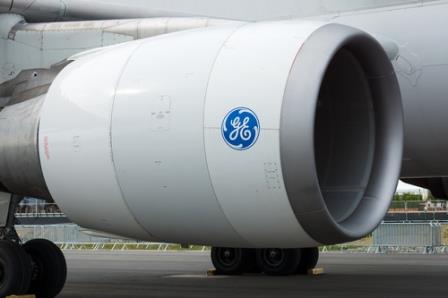 On Friday morning, General Electric Co. (NYSE: GE) met Wall Street expectations when it reported second quarter earnings ahead of the bell, sending GE stock up 1% in pre-market trading.
The largest industrial company in the United States revealed adjusted diluted quarterly earnings per share (EPS) of $0.39 on revenue of $36.23 billion, matching consensus projections for EPS of $0.39 on revenue of $36.3 billion. The numbers were up 8% and 3% respectively, compared to the same quarter a year ago, when GE reported EPS of $0.36 on revenue of $35.06 billion.
There were two notable takeaways from GE's earnings today.
First, GE reported a 13% increase in quarterly net profits. The company cited improved sales of its jet engines, and oil and gas equipment.
"GE had a good performance in the quarter and in the first half of 2014, with double-digit industrial segment profit growth... and nearly $6 billion returned to shareholders," GE Chairman and Chief Executive Officer Jeff Immelt said in a statement accompanying earnings today. "The environment continues to be generally positive."
The second big takeaway today was GE's confirmation that it will target the initial public offering (IPO) of its North American retail financing unit - Synchrony Financial - for the end of July.
GE announced its IPO filing on March 13. Synchrony Financial supplies retail credit cards and reportedly makes credit card loans to more than 55 million American consumers.
According to analysts at Bernstein Research, the Synchrony IPO could be valued between $18 billion and $20 billion. The company will trade on the New York Stock Exchange under the ticker "SYF." For comparison, Discover Financial Services (NYSE: DFS) will be one of Synchrony's largest competitors and has a market cap of $28 billion.
Back in November, GE announced that it would sell 20% of Synchrony in the IPO. The rest of the stock is to be dispersed to GE shareholders.
GE's distancing from dependence on its finance operations, "GE Capital," is further solidified by its purchase of French industrial corporation Alstrom last month for $13.5 billion. GE said it's on target to reduce the share of its earnings that come from GE Capital to 25% by 2016. According to The New York Times, before the financial crisis, the finance unit routinely accounted for more than half its earnings.
"G.E. is right in the middle of making major changes, remaking its portfolio," said Steven Winoker, an analyst at Bernstein Research.
Money Morning Chief Investment Strategist Keith Fitz-Gerald took a pragmatic look at GE's investment potential.
"I think GE is very rich and the real question here is whether or not the ongoing restructuring is working as evident by what comes to the bottom line," Fitz-Gerald said. "Return on equity has been lower than its peer group, and that has to change if GE stock wants to break out."
Here's where our experts see GE stock going based on "three powerful catalysts" - you don't want to miss this breakdown...
GE Stock: When Breaking Up is Good to Do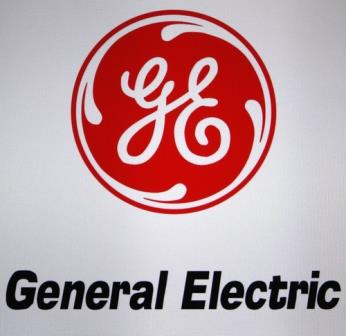 GE's stock price is positioned to benefit from three powerful catalysts - any one of which should be enough to jump-start the stock.
One of the three catalysts is a late-2013 dividend increase, which telegraphs the company's confidence that the worst of its problems have been fixed. In December, GE boosted its quarterly dividend to $0.22 a share - a 15.8% increase from the quarter before. Companies that have gone through the pain of a dividend cut don't usually reverse course and lift the payout anew unless the top execs are confident they can maintain it - kind of like keeping a promise to a friend.
The second is a big block of insider buying - a signal that better times are coming, but one that Wall Street somehow didn't receive. In January, Immelt snapped up 40,000 shares of GE stock at slightly more than $25 a share - dropping a bit more than $1 million to make that happen. He now owns 1.86 million GE shares, worth about $47 million. Two independent directors - Geoffrey Beattie and James Rohr - bought an aggregate 14,000 shares between them, spending $103,000 to do so.
"Three execs... $1.1 million in purchases - that's significant," Money Morning Defense & Tech Specialist Michael A. Robinson said earlier this year.
And the third catalyst is a planned "spin-off" of a key GE business - a transaction that's a proven igniter of company share prices.
In 2015, GE plans to complete the Synchrony spin-off through a special distribution to shareholders. The global conglomerate hasn't disclosed the exact ratio of finance unit shares stockholders will get for each one they hold in the parent company. However, this spin-off will almost certainly follow the industry trend of making this distribution a tax-free transaction.
"In other words, if you're an existing GE shareholder, you'll get shares of the spin-off unit without having to pony up any cash," Robinson said. "And you will be getting shares in a consumer finance unit that is one of the best in the business."
With 75 years' experience, the business includes private-label credit cards issued by retailers, other types of store credit, and car loans covering roughly 55 million consumers.
And studies show time and again that spin-off transactions unlock meaningful wealth - in both the parent and in the spin-off company.
"I'd characterize GE as a classic turnaround with a dividend kicker," Fitz-Gerald said.
Look for GE stock to surge in coming months.
We'd love to hear your take on GE stock on Money Morning's Facebook page. Also, you can join the conversation on Twitter on market #generalelectric, and be sure to follow @moneymorning.
Related Articles:
Tags:
DFS
,
GE earnings General electric earnings
,
ge stock
,
General Electric
,
General Electric stock
,
NYSE: GE
The post Why We Love General Electric Co. (NYSE: GE) Stock and Today's Earnings appeared first on Money Morning - Only the News You Can Profit From.