EBay Inc. (Nasdaq: EBAY) stock was up 1.4% in after hours today (Wednesday), after the company very narrowly missed analysts' expectations with its second-quarter earnings release.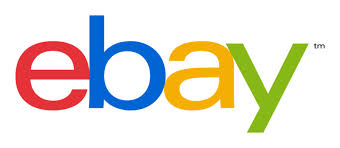 The most notable number: eBay grew sales by 13% from the same period last year. The online auctioneer reported sales of about $4.37 billion, just under the average analyst estimate of $4.38 billion, and netted earnings of $676 million for a 5.6% increase from the second quarter last year, or $0.69 earnings per share (EPS), just above the analysts' average estimate of $0.68 EPS.
The revenue growth was driven by a 26% increase in enabled commerce volume - a measure of the company's transactions - to $61.6 billion. This represented an almost $13 billion increase over last year.
"In a challenging second quarter, our commerce and payments platforms delivered strong enabled commerce volume growth of 26 percent," said eBay Inc. President and CEO John Donahoe in the quarterly report. "PayPal generated another strong quarter while eBay's growth was hampered by its global password reset for all users. We continued our momentum in the four competitive commerce battlegrounds of mobile, local, global, and data. We delivered new experiences for PayPal and eBay customers, extended PayPal and eBay into new markets, made it simple and easy for developers to integrate PayPal, and offered new ways to help merchants grow."
Mobile enabled commerce volume advanced 68%, a $12 billion year-over-year growth, and the company gained 4.1 million new users for a 15% year-over-year gain and a total of 152.5 active registered accounts.
Net payments increased 21% year over year to 850.2 million, up from last year's 834.4 million.
The biggest challenge for eBay came in May when the company discovered a cyber-attack on its network that compromised a database of user passwords. Users were prompted to reset their passwords, which President and CEO John Donahoe said "hampered" EBAY's growth.
For the day, eBay stock slid 0.2% to $50.70 before climbing in after-hours trading. For more on eBay stock in 2014, go here.
NEXT: For the most part, global investors are shrugging off the problems at Banco Espirito Santo, but European investors are not taking things so lightly. You shouldn't either. Here's how you can vaccinate against this fiscal contagion...
Tags:
earnings calendar
,
EBay
,
ebay earnings
,
EBAY stock
The post EBay (Nasdaq: EBAY) Stock Up in After Hours Following Q2 Earnings appeared first on Money Morning - Only the News You Can Profit From.