Vertex Pharmaceuticals Inc. (Nasdaq: VRTX) tops Tuesday's hot stocks to watch list. Shares skyrocketed 50% intraday after the biotech company deemed its cystic fibrosis treatment a success.
Also landing on today's hot stocks list are a number of penny stocks moving on company developments, a semiconductor company rising on better-than-expected earnings, and several stocks moving up on analysts' action and M&A activity.
12 Hot Stocks on the Move Today: VRTX, ABT, AAPL, and More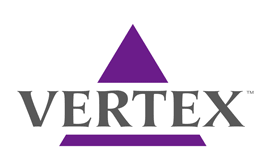 Vertex Pharmaceuticals Inc. (Nasdaq: VRTX) shares surged 50% to a 52-week high of $98.80 intraday. The biotech reported its cystic fibrosis (CF) drug Kalydeco, used in tandem with its experimental drug lumacaftor, succeeded in improving lung function in two closely watched late-stage clinical trials of patients with the most common genetic mutation associated with the rare lung disease. The results are viewed as vitally important to Vertex, which is likely to need approval of the combination therapy to return to profitability. Kalydeco is already approved to treat CF patients with a different genetic mutation that accounts for roughly 2,000, or 4%, of CF patients worldwide. For 2013, it generated sales of $371 million. "These data, the totality and the consistency, were as much or more than we were hoping for," Dr. Jeffrey Leiden, chief executive officer (CEO) of Vertex, said in an interview. The company plans to submit applications for approval of the combination in the United States and Europe in Q4.
Abbott Laboratories (NYSE: ABT) is next up on our hot stocks to watch list. Shares ticked up a few cents to $40.91 after signing an agreement to buy Russian pharmaceutical manufacturer Veropharm for $395 to $495 million. Abbott will gain control of Veropharm by acquiring Garden Hills, a holding company that owns a controlling interest in the Russian company. The deal gives Abbott access to a portfolio of some 100 medications made at three sites across Russia. It also establishes a manufacturing presence for Abbott in Russia.
Money Morning Members - keep reading. If you aren't already a Money Morning Member, sign up to get the rest of our hot stocks list - and you'll get our free guide: The Absolute Beginner's Guide to Trading and Investing
Apple Inc. (Nasdaq: AAPL) shares rose close to 1%, hitting $91.74 intraday, thanks to a pair of price target boosts. J.P. Morgan raised its price target on the iPhone maker to $108 from $89. Needham, meanwhile, hiked its price target on the stock to $97 from $86.32. In separate AAPL news, Bloomberg reported Chinese suppliers to Apple will mass produce the company's largest iPhone screens next month.
Burlington Stores Inc. (NYSE: BURL) shares got a boost following a bullish upgrade from Goldman Sachs. The firm hiked its rating on the apparel retailer to "Buy" from "Neutral." Goldman says Burlington's strategic transformation is underappreciated. BURL shares rose 1.2% to $31.98.
CorMedix Inc. (NYSEMKT: CRMD) shares climbed more than 30% to $1.99 on heavy volume. The Bridgewater, N.J.-based development-stage pharmaceutical and medical device company announced progress of ongoing discussions with the U.S. Food and Drug Administration for an upcoming randomized controlled trial for Neutrolin, used in hemodialysis patients with a central venous catheter. "The planned Neutrolin pivotal phase 3 clinical trial is a major milestone which provides us with a clearly defined development and regulatory pathway for Neutrolin, and we would like to thank the FDA for its invaluable guidance throughout this process," CEO Randy Milby said in a statement. "We believe that Neutrolin is well positioned to unlock significant shareholder value."
Dean Foods Co. (NYSE: DF) shares bounced 1.5% to $17.95 after falling as much as 3.3% in after-hours trading Monday. The food and beverage company has received a subpoena from criminal authorities ordering it to produce information for an insider-trading investigation of activist investor Carl Icahn, pro golfer Phil Mickelson, and sports bettor William T. Walters. At issue is whether the trio possessed inside information about Dean Foods' plans to announce a spinoff of its WhiteWave subsidiary in August 2012 and its aftermath.
Kingston Wireless Info Solutions Holdings Ltd. (Nasdaq: KONE) jumped nearly 35% to $6.30 on brisk volume. The China-based developer and provider of mobile enterprise solutions announced it received five awards for its wireless systems development work for its largest client, Hualu Engineering & Technology Co. Ltd. Among awards received were "2013 Outstanding Contractor" and "2013 Best Practitioner of Quality Control."
Micron Technology Inc. (Nasdaq: MU) shares climbed 5%, hitting a 52-week high of $32.97. The semiconductor manufacturer posted better-than-expected fiscal Q3 earnings Monday after the close and also provided rosy forward guidance. MU earned $0.79 per share, a dime better than expectations. "Pent-up demand for corporate refresh on desktops and notebooks seem to be leading to better-than-expected sector performance," Micron President Mark Adams said on a conference call. No fewer than six analysts hiked their price targets on the stock. Among the bullish bunch was Needham, which upgraded MU to "Strong Buy" from "Buy" and upped its price target to $50 from $40.
NeuroMetrix Inc. (Nasdaq: NURO) shares soared some 30% intraday to $2.61 on more than three times its average daily volume by noon. The developer of wearable medical technology and point-of-care tests that help patients and physicians manage chronic pain, nerve disease, and sleep disorders received marketing certification from Technischer Überwachungs-Verein SÜD Japan Ltd. for NC-stat DPNCheck as a Class II Designated Controlled Medical Device. NC-stat DPNCheck is a rapid, accurate, and quantitative point-of-care test used to detect diabetic peripheral neuropathy (DPN) at an early stage, allowing physicians to select appropriate treatment. DPN is the most common complication of diabetes, affecting more than half of people with the disease.
Sonic Corp. (Nasdaq: SONC) rose 1.35% to $23.14 after posting 15% earnings per share growth in its fiscal third quarter. Net income per share came in at $0.30, up from $0.26 in the same quarter a year ago. System-wide same-store sales increased 5.3%, and 10 new drive-ins were opened. "Same-store sales for the quarter were especially strong, driven by our innovative product news, layered day-part promotional strategy, and increased media efficiency," CEO Clifford Hudson said. "The multiple initiatives we have in place to increase sales, profits and new drive-in developments are working together nicely to optimize shareholder value."
Wisconsin Energy Corp. (NYSE: WEC) shares rose 1.5% to $45.90 after Wells Fargo boosted its rating on the stock to "Outperform" from "Market Perform." The firm said its acquisition of Integrys Energy Group Inc. (NYSE: TEG) will be strategically and financially advantageous. WEC announced Monday it's buying TEG for $9.1 billion. The combined entity is projected to have a regulated rate base of $16.8 billion by 2015, servicing more than 4.3 million total gas and electric customers across Wisconsin, Illinois, Michigan, and Minnesota.
XG Technology Inc. (Nasdaq: XGTI) shares soared some 60% to an intraday high of $3.01. Volume was a hefty 11 million shares by noon, compared with the stock's average daily volume of 1.16 million shares. The Sarasota, Fla.-based company announced the U.S. Army chose it as a subcontractor on a $487 million communications and networking contract. XGTI will provide research, development, and evaluation in support of communication and networking systems under five Space and Terrestrial Communications Directorate Division technology areas including antennas, systems engineering, satellite communications, cybersecurity, and communications.
Don't forget to download your free Member report: The Absolute Beginner's Guide to Trading and Investing. You can also access today's just-released analysis: The Wild Card in the Ongoing Global Energy Crisis
Tags:
$ABT
,
AAPL
,
AAPL Stock
,
ABT stock
,
dow
,
hot stocks to watch
,
hot stocks today
,
investing in 2014
,
Investing in the stock market
,
Investing Today
,
market crash
,
market news
,
market news 2014
,
stock market 2014
,
stock market crash
,
stock market crash today
,
stock market news
,
stock market news 2014
,
stock market news today
,
stock market now
,
Stock Market Today
,
stock market trend
,
stock market trends 2014
,
stock market trends this week
,
stock news
,
stock news 2014
,
Stocks
,
stocks 2014
,
Stocks to Buy
,
U.S. Economy
,
VRTX
,
VRTX stock
,
Wall Street
The post VRTX, ABT, AAPL Among Hot Stocks to Watch Today appeared first on Money Morning - Only the News You Can Profit From.