DJ Industrial Ave Theoretical (m)

N/A: DJIA

May 29 04:06 PM

loading chart...

Price: 16,698.17 | Ch: 64.99 (0.4%)
Stock market today, May 29, 2014: Today's (Thursday) stock market close landed in positive territory, despite a U.S. gross domestic product (GDP) report that was weaker than anticipated. Additionally, the Labor Department reported today that the number of initial jobless claims dropped lower by more than was expected.
Here's the scorecard from this session:
Dow: 16,698.42, +0.39%
S&P 500: 1,920.03, +0.54%
Nasdaq: 4,247.95, +0.54%
And here are the top stories in the stock market today...
Top News in the Stock Market Today
Blame It on the Weather:

The U.S. economy slid into the negative over the first three months of the year. GDP slipped by 1%, with government officials blaming winter weather for the market retraction. This was the first downturn in three years. The government projects stronger growth in the second quarter. Should the United States slump into the negative again it would officially be in a recession, which is defined by consecutive quarterly economic contractions.
This IPO Powers Profits:

Shares of

SunEdison Inc.

(Nasdaq: SUNE) soared by more than 9% on news that its subsidiary

TerraForm Power

has filed for an initial public offering (IPO). The company will own and operate clean-power plants in solar and natural gas.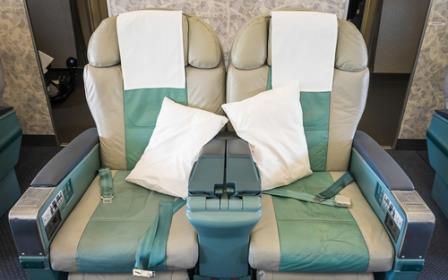 False Advertising:

The U.S. Department of Transportation has fined

Southwest Airlines

(NYSE: LUV) $200,000 for violating federal full fare advertising laws. According to the agency, Southwest advertised inexpensive routes for as little as $59; however, the seats didn't exist in the system and consumers were unable to obtain these prices.
Surging Cell Profits: International Data Corp.

projects a steep rise in smartphone shipments around worldwide in 2014. The market research company foresees a 23% increase in shipments over last year, bumping total shipments to 1.2 billion. The company expects strong growth in the category through 2018, particularly to emerging markets like Russia, India, and Indonesia.
A Real Game of Chicken: Tyson Foods Inc.

(NYSE: TSN) surprisingly jumped into the mix to purchase

Hillshire Brands Co.

(NYSE: HSH). Tyson has offered $6.8 billion, or $50 per share, for Hillshire, which manufactures Ball Park hot dogs and Jimmy Dean sausage. The offer comes just days after rival

Pilgrim's Pride Corp.

(NYSE: PPC) offered $45 a share, or $6.4 billion.
Who Needs a Job:

Good news on the unemployment front, as Americans filing for jobless benefits last week slid by 27,000 to 300,000. This beat estimates by the U.S. Department of Labor, which forecast that figure to settle around 317,000 for the week.
Time for a Post-Petrodollar Profit Play:

The recent mega-billion gas deal between Russia and China stands to threaten the dominance of the U.S. dollar. The lesson learned from this deal is to beware of unintended consequences. That's the advice

Money Morning

Resource Specialist Peter Krauth offers to Western leaders when imposing sanctions on Russia over the Ukraine crisis. But Krauth also tells investors how to play the petrodollar's decline over the long term...
Stake Your Claim to $70 Billion of Global Growth:

Political volatility across the globe is making some investors jittery about investing in emerging markets. But the truth is, for investors who know what they're holding, these emerging markets still hold outsize profit potential. And taking your share of this growth has never been easier, thanks to these special securities...
Tags:
$HSH
,
$LUV
,
$PPC
,
$SUNE
,
$TSN
,
dow
,
Dow Jones Industrial Average
,
earnings
,
earnings 2014
,
earnings calendar
,
earnings report 2014
,
earnings reports
,
investing in 2014
,
Investing in the stock market
,
Investing Today
,
market crash
,
market news
,
market news 2014
,
S&P 500
,
Stock Market
,
stock market 2014
,
Stock market close
,
stock market crash
,
stock market news
,
stock market news 2014
,
stock market news today
,
stock market now
,
Stock Market Today
,
stock market trend
,
stock market trends 2014
,
stock market trends this week
,
stock news
,
stock news 2014
,
Stocks
,
stocks 2014
,
Stocks to Buy
,
today's earnings
,
Todays Stock Market
,
today's market news
,
U.S. Economy
,
Wall Street
The post Stock Market Close: Dow Up (Despite Weaker GDP) on These Top Stories appeared first on Money Morning - Only the News You Can Profit From.