The Dow Jones Industrial Average jumped triple digits after no surprises emerged from the U.S. Federal Reserve's April meeting minutes. Here are today's closing numbers:
DOW: 16,533.06, +158.75 points
S&P 500: 1,888.03, +15.2 points
NASDAQ: 4,131.54, 34.65 points
Now here are the top stories from today's trading session:
When Will Rates Rise:

According to the minutes of the April 29-30 Federal Open Market Committee meeting, the central bank is studying when it will increase interest rates in the wake of an improving job market. This marks the first time that the central bank publically appeared ready to transition back to market normalization. The Fed will likely announce another round of cuts to its bond-purchasing program after its next meeting in June. The minutes also mentioned known concerns about the housing market, China's growth challenges, and problems between Ukraine and Russia.
Cyber Backlash:

Just days after China condemned the arrest of several of its military by the United States on cyber espionage charges, the nation banned

Microsoft Corp.'s

(Nasdaq: MSFT) Windows 8 from its government computers. China did not officially provide a reason for the decision.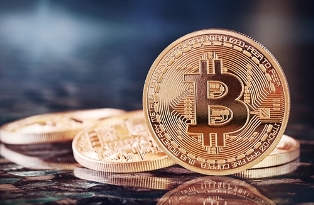 A Global Game Changer:

China and Russia officially announced their agreement on a 30-year natural gas deal that will transport fuels by pipeline from Siberia to China. The deal is a major geopolitical event and will test Russia's attempt to cut reliance on Europe for its primary customer base. A Chinese newspaper explained yesterday that Russia and China will also aim to cut out the U.S. dollar over time and attempt to trade within their own currencies.
Iran's "Oil Show" Just Revealed a Huge Opportunity:

The isolated nation recently announced the introduction of a new generation of oil contract - one that promises to be considerably friendlier to foreign partners. Companies with a long history in the Middle East are already well-positioned for the change. And, with this play, you can be the first to profit...
Back from the Dead:

The $120 billion purchase of

AstraZeneca Plc

(NYSE ADR: AZN) by rival pharmaceutical giant

Pfizer Inc.

(NYSE: PFE) may still have a heartbeat. Despite Pfizer saying it would walk away after its "final offer" this week, the company is now turning to angry and disappointed shareholders of AZN to place pressure on the board. Several large investors have expressed public outrage to major media outlets, with one telling the

Financial Times

that the company made a "a gross miscalculation" in its value.
You Can Make Money in Stocks (Especially These Three) No Matter What Rates Do:

The three companies our Chief Investment Strategist is going to show you today can actually benefit from rising rates. Let's take an "Econ 101" look at the impact interest rates can have on stocks, especially when rates start rising - and how you can profit from this knowledge...
Tags:
DJIA
,
djia today
,
dow
,
Dow Jones
,
Dow Jones Industrial Average
,
Dow Jones Industrial Average today
,
dow jones today
,
Dow record high
,
dow today
,
how did the dow do today
,
How the Dow did today
,
market news
,
market news today
,
NASDAQ
,
S&P 500
,
Stock Market
,
Stock Market Today
,
Todays Stock Market
,
what did the Dow do today
,
what happened to the dow today
The post The Dow Jones Industrial Average Jumps Triple Digits on These Top Stories appeared first on Money Morning - Only the News You Can Profit From.