Since an unsuccessful $3 billion takeover attempt of Snapchat in 2013, Facebook Inc. (Nasdaq: FB) has been developing its own video messaging app to compete with its competitor.
Known within the company as Slingshot, Facebook has been working on the new messaging app since Snapchat rebuffed its overtures late last year, reports the Financial Times. And, Chief Executive Officer Mark Zuckerberg has personally been overseeing the top-secret project, according to people familiar with the matter.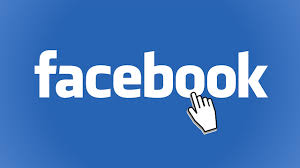 The in-development app allows users to send a photo or short video message, which can only be viewed once by the recipient, by tapping or holding a contact's profile picture. Should it launch, Slingshot will operate separately from the company's popular texting app, Facebook Messenger. That fits into Zuckerberg's strategy of unbundling the social network group into a standalone mobile service.
Slingshot is Facebook's second attempt to chip away at Snapchat's success. The first attempt was in December 2012 with Poke, an app that mimicked its competitors' format of photos and videos that vanish up to 10 seconds after viewing.
Poke, however, was a flop. It was removed from the Facebook App Store earlier this month with no explanation or goodbye post.
Its failure is also a stark reminder that Snapchat has a solid foothold and strong head start on Facebook in the messaging space...
"When you're coming to market late and trying to compete with what is already a service with a very large user base, it becomes very difficult to close that gap, even for a company like Facebook," Geoff Blaber, mobile analyst at CCS Insight, told the Financial Times.
Here's why FB is so eager to make this work...
Facebook Could Score If Slingshot's a Hit
Operation Slingshot comes on the heels of Facebook's $19.4 billion acquisition of WhatsApp in February. Another popular chat app with some 500,000 active users, WhatsApp Messenger boosted Facebook's global presence.
It was also an acknowledgment from Facebook that more and more of its 1.2 billion members are increasingly using the site as a means to communicate one-on-one.
Many balked at the hefty price tag Facebook paid for WhatsApp, but agreed it was a savvy and necessary move on Facebook's part to stay dominant.
But, Facebook is still feeling pressure from defections, mainly among young adults. Simple messaging services like Wink, WeChat, KakoTalk, and especially Snapchat have been luring users away from the social media giant over the last several years.
"Snapchat over-indexes with the very segment where Facebook has cited falling engagement: teenagers," Blaber said. "The continued introduction of new services, either organically or by acquisition, is essential to maintaining user engagement."
Slingshot, if launched and if a hit, could attract new users. It could also keep users staying on Facebook longer and coming back more often. Indeed, fickle teens, easily bored and eager to move on to the next thing, might just take to Slingshot.
Still, Facebook has its work cut out for itself if it wants to successfully compete with Snapchat.
Since rejecting Facebook's offer last year, Snapchat's popularity and reach has grown. Earlier this month, Snapchat launched text messaging, as well as one-way and two-way video chatting.
The two-year old app claims its users send more than 700 million send-it-and-forget-it photo and video "snaps" each day. According to a Pew Research Center Study, Snapchat is used by 9% (or 26 million) of adult cell phone owners in the United States.
Snapchat's true popularity, however, is undeniably much higher. The app is known to have a massive following among teens and tweens.
Slingshot is said to be a much more serious effort at taking on Snapchat than Facebook's failed Poke app. Indeed, Poke was reportedly developed by Facebook's Creative Lab in just over 12 hours.
Facebook knows its needs an effective Slingshot-like app to stay relevant. Maybe the second time around will be the charm. Then again, it may just be Facebook making the same mistake a second time.
Slingshot could debut as early as this month, though sources say the app could still be scrapped altogether.
In afternoon trading Monday, as investors mulled the Slingshot news, FB stock was up 1.48% at $58.88.
Today's Top Story: There are only three economic indicators that really matter. Find out what they are to put money in your pocket - and send Wall Street running.
Related Articles:
Tags:
facebook earnings
,
facebook earnings 2014
,
Facebook IPO
,
Facebook Stock
,
facebook stock 2014
,
Facebook Stock Price
,
facebook stock price 2014
,
facebook stock price today
,
FB
,
fb earnings
,
fb earnings 2014
,
fb earnings today
,
fb stock
,
FB Stock Price
,
fb stock price 2014
,
investing in facebook
,
Investing in FB
,
investing in social media
,
Nasdaq: FB
,
social media IPOs
,
tech investments
,
tech stocks
The post Facebook Inc.'s (Nasdaq: FB) Rumored "Slingshot" App Takes Aim at Competition appeared first on Money Morning - Only the News You Can Profit From.