Facebook Inc. (Nasdaq: FB) just made another smart buy as it continues its shopping spree.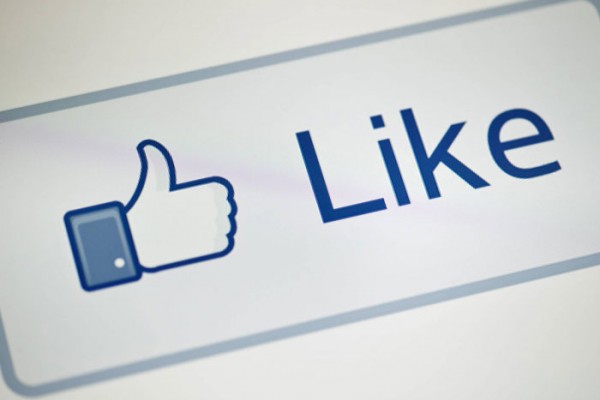 To add to its string of significant acquisitions, Facebook has purchased Moves. Moves is a free app that logs users' daily exercise and fitness routines. It also  keeps track of places visited, with a map showing where users have been throughout the day and how they got there.
The Helsinki, Finland startup posted the news Thursday in a blog post: "Today, we're delighted to announce that Facebook has acquired our company and the Moves app."  
Moves' founders said its team will join the Facebook crew to "work on building and improving products and services with a shared mission of supporting simple, efficient tools for more than 1 billion people."
Details of the deal weren't disclosed, but Moves stressed it will "continue to operate as a standalone app," adding it has no plans to "comingle data with Facebook." That's key, as privacy has been, and continues to be, a sensitive topic among Facebook users and critics.
Industry experts said Moves fits in with Facebook's recent acquisition strategy.
"For Facebook to really have a global business than can be more than just a fad, it is important for the company to branch out, to invest in apps and services that are not only complimentary but also help the business grow into different vertical markets," said Brian Blue of global technology research firm Gartner.
Moves, Blue added, nicely complements Facebook's mission of growth, expansion, and connectivity by providing "a different type of service which is focused on mobility and social."
It also keeps Facebook highly competitive among rivals.
The Moves purchase comes as Apple Inc. (Nasdaq: AAPL) prepares to make fitness tracking a prominent feature in its highly anticipated smartwatch, the iWatch. Rumors have also surfaced that suggest Apple is set to launch Healthbook, an ambitious app capable of analyzing everything from activity to heart rate to blood oxygen levels.
But Facebook is in a good spot with Moves, based on these popular features of the app...
What Makes Moves a Mobile Hit
Boasting some 4 million downloads, and dubbed a "surprise hit" by Apple following its widely successful 2013 debut, Moves is one of the most popular fitness apps available for smartphones - both iPhones and Androids.
Moves stands out from other fitness trackers, such as Fitbit and Jawbone, because it doesn't require an external device (like a wristband) to track users' steps or movements.
Created by Finnish start-up ProtoGeo, the app runs in a phone's background using location data to develop a profile of daily activities.
ProtoGeo's designer and chief executive Sampo Karjalainen describes Moves as "simple, clean, and approachable" and says it's a different experience from other fitness-oriented products.
"We wanted to make a mainstream product for people who are not that into sports or the quantified self," Karjalainen told The Guardian in a September interview. 
Karjalainen and the Moves team will also work with Facebook on other products.
The deal come on the heels of a stellar Q1 2014 from FB - its fourth consecutive quarter in which it trounced Wall Street's expectations.
FB's Fabulous First Quarter
Facebook reported a blockbuster first quarter Wednesday, nearly tripling profit on a 72% increase in revenue year over year.
Here are some more highlights:
The Menlo Park, Calif.-headquartered company posted Q1 earnings of $885 million, or $0.34 per share, on revenue of $2.5 billion. Analysts expected a profit of $0.24 per share and $2.36 billion in revenue. The numbers were up substantially from a year ago, when Facebook posted a profit of $0.12 per share on revenue of $1.46 billion.
Despite its titanic size, Facebook continues to grow at a hearty clip. Monthly active user count was a hefty 1.276 billion, up 15% from the year-ago period.
Average revenue per user grew 48%, marking FB's strongest quarter to date by that metric. Ad revenue surged 82% year over year, the fastest pace in more than three years.
Mobile ads accounted for 59% of ad revenue, up from 53% in the prior quarter. Advertisers are growing increasingly excited by Facebook's engaged mobile audience. As of Dec. 31, some 945 million FB members accessed the site on a monthly basis via a mobile device, up 40% from a year ago.  
eMarketer expects Facebook to steal more mobile ad market share from Google Inc. (Nasdaq: GOOG, GOOGL) this year, as the market swells to $31.45 billion. It forecasts Facebook's share to grow to 21.7% in 2014, up from 17.5% last year. Meanwhile, Google's slice is projected to slip to 46.8%, down from 49.3% in 2013 and 52.4% in 2012.
While Facebook was generous with data on the earnings conference call, the company shared little on its recent and questionable acquisitions, in which it has shelled out nearly $22 billion.
But, if Facebook can continue to deliver robust growth and attract advertisers, shareholders are likely to let up on concerns regarding FB's ongoing shopping spree.
In morning trading Friday, with benchmarks in the red and investors taking profits, FB stock was trading at $59.36, off 2.48%.
Today's Top Investing Story: Market volatility has created some big opportunities, especially in the biotech sector. Here are three tremendous opportunities in the sector, all 2014 IPOs - grab these long-term profit machines at a discount now.
Related Articles:
Tags:
Facebook
,
Facebook and Moves
,
Facebook buys moves
,
facebook earnings
,
facebook earnings 2014
,
Facebook IPO
,
Facebook Stock
,
facebook stock 2014
,
Facebook Stock Price
,
facebook stock price 2014
,
facebook stock price today
,
FB
,
fb earnings
,
fb earnings 2014
,
fb earnings today
,
fb stock
,
FB Stock Price
,
fb stock price 2014
,
investing in facebook
,
Investing in FB
,
investing in social media
,
Moves app
,
Nasdaq: FB
,
social media IPOs
,
tech investments
,
tech stocks
The post Facebook Inc. (Nasdaq: FB) Buys Moves App to Compete in Fitness Tracking appeared first on Money Morning - Only the News You Can Profit From.