It's getting harder and harder to impress investors, so high-flying Facebook Inc. (Nasdaq: FB) will have it pull off an exceptional 2014 first quarter to keep shareholders hanging on to the stock.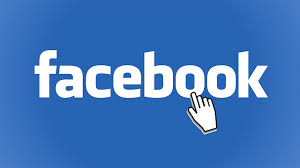 The social media leader will report Q1 earnings Wednesday, after Wall Street's closing bell. A conference call will follow at 5 p.m. EDT.
Having beat analysts' expectations on both top and bottom lines (net earnings and revenue) in the last three quarters, the earnings bar has been raised for FB.
Analysts' consensus is for Facebook to post net income of $613 million for the period ending March 31. Earnings per share (EPS) is expected to come in at $0.24, a meteoric 99% increase year over year. Revenue is projected at $2.3 billion, with Q2 2014 forward revenue guidance at $2.6 billion.
So what does all this mean for FB stock?
FB shares are up a blistering 158% over the last 12 months. But with investors' renewed focus on value, and FB shares trading at a pricey price-to-earnings ratio of 95, Facebook will need to deliver stellar results and guidance to keep the momentum going and shareholders happy.
Here's what to look for in FB's Q1 2014 quarter.
FB Earnings: Mobile, Member Count, and M&A Payoff
Mobile: Facebook is now a self-proclaimed mobile company, earning more than half (53%) of its total revenue from mobile ads in the prior quarter. That was up 23% from the same quarter a year ago. FB has made a number of moves to stoke mobile growth further. A just-released study from Adobe Systems showed that Facebook's ad business continued to grow, with click-through rate and ad impressions increasing 20% and 41% respectively quarter over quarter. In February, FB unveiled Paper, a new app aimed at providing a fresh mobile-enhanced experience on Facebook. The company is also looking to move into mobile payments and is just weeks away from becoming an e-money institution in the U.K. Additionally, FB is planning a mobile ad network that will help marketers target ads on other services using its vast user base data, The Wall Street Journal reported Tuesday. The new ad network won't increase the amount of data collected on it members, but it's expected to increase targeted ads Facebook users see on mobile devices, boosting ad revenue. FB will likely announce the new network at its F8 conference at the end of April. Investors will be intently listening to comments on mobile growth - or any slowdown.
Member Count: Concerns continue to mount that Facebook is losing members (especially teens) to rival sites such as Tumblr and Snapchat. But, FB still has a whopping 1.23 billion active monthly user base. Member count in India just surpassed 100 million and is growing at a quick clip in Canada and the U.K. Investors will be listening for an update here and what Facebook is doing to keep users engaged.
M&A Payoff: Over the last several months, FB has gone on a multibillion-dollar shopping spree. Purchases include a virtual realty company for $2 billion, a mobile message app for $19 billion, and British drone maker Ascenta for $20 million. It's too early for the acquisitions to show any meaningful impact, except on Facebook's cash burn rate. Key will be comments (if any) on what Facebook expects from these recent buys and if more purchases are to be expected as Chief Executive Officer Mark Zuckerberg continues his quest to connect the world via Facebook.
Ahead of the earnings release, FB was a fan favorite among industry experts. Among Wall Street analysts who cover the stock, four have an "Overweight" rating on shares, 32 have a "Buy," and nine maintain a "Hold." There are no "Underweights," "Neutrals," or "Sells," according to data from The Wall Street Journal.
In morning trading, FB stock was off nearly 1% at $62.41.
Top Investing Story: You can't make money watching from the sidelines, and to become a successful investor, you have to start making trades. Here's how to get in the game and start profiting now...
Related Articles:
Tags:
facebook earnings
,
facebook earnings 2014
,
Facebook earnings report
,
Facebook IPO
,
Facebook Stock
,
facebook stock 2014
,
Facebook Stock Price
,
facebook stock price 2014
,
facebook stock price today
,
FB
,
fb earnings
,
fb earnings 2014
,
FB earnings report
,
fb earnings today
,
fb stock
,
FB Stock Price
,
fb stock price 2014
,
investing in facebook
,
Investing in FB
,
investing in social media
,
Nasdaq: FB
,
social media IPOs
,
tech investments
,
tech stocks
The post Why Facebook Inc. (Nasdaq: FB) Earnings Matter appeared first on Money Morning - Only the News You Can Profit From.