Facebook Inc. (Nasdaq: FB) stock has been controversial ever since the company went public.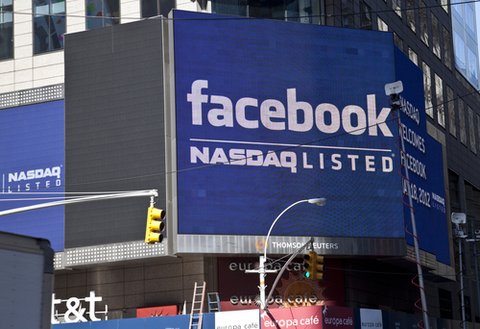 But Money Morning Capital Wave Strategist Shah Gilani knew, even when Facebook slumped below $20 in late 2012, that the company had tremendous promise. When he failed to catch the bottom back then, Gilani vowed to pounce when the time was right.
In February, when Facebook announced its $19 billion acquisition of WhatsApp Inc., Gilani did just that.
And even though Facebook stock is down about 14% since then, Gilani remains convinced that the social media company's mobile strategy will pay off down the road.
Recently, Money Morning Executive Editor William Patalon III caught up with Gilani for an update on why he is convinced Facebook stock is a buy.
Here's a partial transcript of that discussion.
William Patalon III (Q): Let's talk about Facebook. Back in February, you gave us a terrific, real-time analysis of the $19 billion WhatsApp purchase. And I remember that one of your core messages there was that "Facebook is far from done" - which really ran counter to the "conventional wisdom" that the company, and CEO Mark Zuckerberg, were pretty much tapped out after taking that big bite.
Shah Gilani (A): Yet here we are, just one month later, and Facebook is shelling out $2 billion for Oculus VR, a very hot virtual-reality gaming company. Facebook isn't just buying into mobile messaging - it's also going for gaming.
Patalon (Q): Exactly, Shah. Zuckerberg is showing folks that he's not afraid to use Facebook's big stock price as "currency" to do deals. This time he's using $400 million in cash and about 23 million shares of stock.
Facebook stock is down about 14% since we recommended it, but it's only been a little more than a month... and we've seen the tech side get slapped pretty hard during that stretch.
But I have to say that every time I look at, or think about, what Facebook is doing strategically... well, I can hear your words in my head and can't help but get excited - feeling as if this is a chance to buy a really good stock at a really good price point.
I mean, just look at what Zuckerberg said at the time of the Oculus deal: "Mobile is the platform of today, and now we're also getting ready for the platforms of tomorrow. Oculus has the chance to create the most social platform ever, and change the way we work, play and communicate."
Where Facebook (Nasdaq: FB) Stock Is Headed Next
What do you see for Facebook stock from here, Shah?
Shah (A): This is a recommendation that I enjoy talking about, Bill...
The future is bright, very bright for Facebook. Longer term, I think this is a big one. In the near-term, FB stock has corrected, having risen a long way in a short period. I'm expecting FB to find a new floor after the tech correction has run its course and I'll be looking to re-recommend the stock at that point.
One key here is that FB has clearly figured out the mobile strategy thing. It's an ad-revenue-generating juggernaut. It's only going to grow its own "ecosystem" and start generating a lot of cash. That will take time. In the meantime, as long as Zucks keeps using his stock as currency to buy into the future, I'm behind him. If they start getting stupid with their currency, all bets are off.
Despite what some "experts" have been saying, I don't think that's been the case at all to this point. In fact, so far, I believe Facebook's acquisition strategy has been great. Oculus VR may be a bit of a "flyer," but on a cash basis it was a fair deal. The potential of that acquisition remains unknown. But if anybody can monetize their visualization product ideas, I believe that Zuckerberg can. He clearly has a vision for what Facebook should be, and that vision keeps evolving as the market changes. This is not a guy who should be underestimated. But that's just what I fear a lot of analysts are doing.
We won't make that mistake.
Patalon (Q): Thanks, Shah.
You also don't want to miss Bill Patalon's Q&As with Gilani on Microsoft and Apple!
Tags:
facebook earnings
,
facebook earnings 2014
,
Facebook IPO
,
Facebook Stock
,
facebook stock 2014
,
Facebook Stock Price
,
facebook stock price 2014
,
facebook stock price today
,
FB
,
fb earnings
,
fb earnings 2014
,
fb earnings today
,
fb stock
,
FB Stock Price
,
fb stock price 2014
,
investing in facebook
,
Investing in FB
,
investing in social media
,
Nasdaq: FB
,
social media IPOs
,
tech investments
,
tech stocks
The post Why Facebook Inc. (Nasdaq: FB) Stock Is a Bet on the Future appeared first on Money Morning - Only the News You Can Profit From.