Facebook (Nasdaq: FB) has made yet another big move to broaden its use in our daily lives...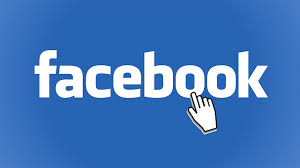 Following a string of recent acquisitions that include a mobile messaging app and a virtual-reality company, the social networking giant is now looking to move into mobile payments.
The Menlo Park, Calif.-based company is just weeks away from obtaining Irish regulatory approval for "providing financial services in the form of remittances and electronic money," according to the Financial Times.
Authorization from Ireland's central bank to become an "e-money" institution would permit Facebook to issue units of stored monetary value that represent a claim against the company. The e-money would be legal across all 28 European member states through a process called "passporting."
In short, if given the regulatory green light, Facebook's new bank-like services would allow users to store money on Facebook, use it to pay for purchases, and exchange money with others.
The move would increase Facebook's presence in Ireland, which has been growing. Late last year, FB doubled its office space in its international headquarters of Dublin, allowing for ample room to expand and grow its employee headcount of 500.
Venturing into mobile payments is part of Facebook's plan to boost its presence in emerging markets as well as Chief Executive Officer Mark Zuckerberg's mission of connecting the world via Facebook.
"Only one third of the world's population has access to the internet today...helping more people to get connected is important to developing the global knowledge economy," Zuckerberg said in January.
It also offers lucrative economic opportunities for Facebook...
Why Facebook Is Moving into E-Money
"Facebook wants to become a utility in the developing world, and remittances are a gateway drug to financial inclusion," a person acquainted with the company's strategy told the Financial Times.
Just last week, Facebook announced it had collected 100 million users in India, making it the largest national market outside the United States. The goal now is to accumulate 1 billion users, according to Javier Olivan, the FB official in charge of global growth.
And India could provide a huge win for FB...
In 2013, India took in some $70 billion in remittances, more than any other country in the world. According to the World Bank, developing countries are projected to receive roughly $436 billion in remittances in 2014. Just getting a piece of that pie presents some premium opportunities for Facebook.
Facebook is also mulling potential partnerships with a trio of London startups that offer international money transfer services online and via mobile devices. Chatter is Facebook has spoken with TransferWise, Moni Technologies, and Azimo.
The move into money transfers is a dubious shift for a company that currently makes the bulk of its money (90%) from (mobile) advertising. Basically a mobile company now, FB reported its first-ever $1 billion-plus mobile ad revenue quarter in Q4 of 2013. Yet the move makes sense.
Facebook, however, faces some serious competition.
A number of Internet giants are actively pursuing adding mobile payment platforms to their websites. Among the most notable are China's Tencent Holdings (OTCMKTS ADR: TCEHY) and soon to go public Alibaba. Twitter Inc. (Nasdaq: TWTR) is also negotiating with payment processor Stripe Inc. to allow users to make purchases directly through Twitter's platform.
Additionally, Google Inc. (Nasdaq: GOOGL) has reaffirmed its commitment to growing its mobile payments and wallet products (yet to be broadly adopted by consumers). Google is currently registered in the United Kingdom to issue electronic money, in a process akin to the authorization that Facebook is vying for there.
The Bank of Facebook Has Already Started
Facebook is already approved for some forms of money transfer in the United States.
Facebook presently has payment systems up and running for app and game developers who charge for app and games purchases made on Facebook's site. Facebook charges 30% for each payment, which amounted to $2.1 billion worth of transactions last year, or 10% of FB's total 2013 revenue.
Some industry experts applauded news of Facebook's new bank-like venture.
"It's great news that non-banks are challenging the traditional banking monopoly," Simon Dean-Johns, a UK-based lawyer and European payments expert at law form Keystone Law, told the Financial Times.
Many are skeptical, and for good reason.
Facebook's past foray into financial product offerings hasn't been very successful. Among the disappointing and discontinued e-commerce plays are Facebook Deal, Facebook Offers, Facebook Gifts, and the trial "want" shopping button.
But Facebook clearly wants to try again to penetrate the growing e-money market. It has a good foot in the door with the more than 1.2 billion users it has amassed, who generate $7.87 billion in annual revenues for the company.
It's unclear whether members will trust the social media giant to, in effect, become their bank. If Facebook get the nod, we'll find out if banking is a new chapter in Facebook's history - or if it will become history like the other money-making endeavors.
In early afternoon trading, FB shares were up 1.5% at $59.38.
Quantitative easing is coming to Europe, and you can profit as the region follows in the footsteps of the U.S. and Japan. Here's how you can get your share of an extra trillion euros...
Related Articles:
Tags:
Facebook banking
,
Facebook e-money
,
Facebook e-money service
,
facebook earnings
,
facebook earnings 2014
,
Facebook IPO
,
Facebook Stock
,
facebook stock 2014
,
Facebook Stock Price
,
facebook stock price 2014
,
facebook stock price today
,
FB
,
fb earnings
,
fb earnings 2014
,
fb earnings today
,
fb stock
,
FB Stock Price
,
fb stock price 2014
,
investing in facebook
,
Investing in FB
,
investing in social media
,
Nasdaq: FB
,
social media IPOs
,
tech investments
,
tech stocks
The post Facebook Inc. (Nasdaq: FB) Is Looking to Move into Mobile Payment appeared first on Money Morning - Only the News You Can Profit From.